They say that history always repeats itself, and that's what's happening with Juan Carlos I. Last March a recording from 1990 turned up in which the former king of Spain confirmed his relationship with Marta Gayá, an interior designer in the high society of Palma, Mallorca.
After the commotion, the ex-monarch has not wanted to stay away from his lover, quite the contrary. This very week we have seen images of the two of them together in Ireland, where they were at the end of July.
Joan Carles I and Marta Gayá went to Clonmellon, a town about 80 kilometres from Dublin, on the occasion of the reopening of the church of St John the Baptist. They were guests of Allen de Jesús Sanginés-Krause, former director of Goldman Sachs in Spain, and someone very close to the ex-king.
El reencuentro del rey Juan Carlos y Marta Gayá en Irlanda https://t.co/zUw99rd0g7 pic.twitter.com/bApwP7dKG8

— Look (@CorazonLook) 9 of August 2017
At a certain moment during the event, Juan Carlos was receiving a tribute in front of his fellow attendees, and it's at this instant that the cameras catch Marta Gayá. When she notices them, she quickly moves away from the former king. This video captured the moment:
A night in a haunted castle
While the Royal Family spent their holidays in Palma, as is tradition, Juan Carlos stayed in Ireland after the inauguration of the church. Specifically, in a haunted castle. Killua castle, in the county of Westmeath, an unmissable stop for those touring the castles of Ireland.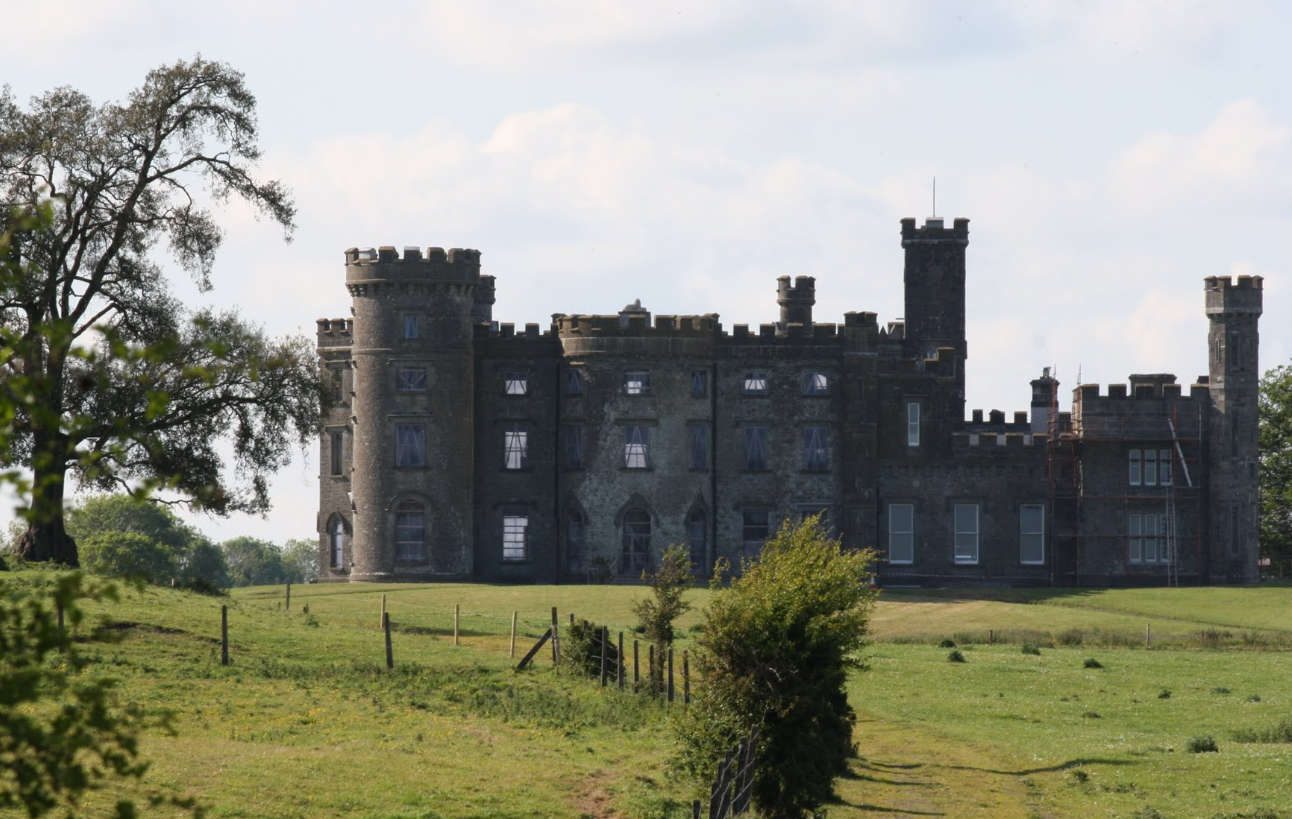 According to El Español, Juan Carlos chose this property, built in 1780 and now owned by his friend Krause, to spend the night with Gayá. Construction was started by Benjamin Champan, the first baron of Killua, and conceived as a house, not yet as a castle. It was his successor, Thomas Chapman, who converted it into a Gothic fortress, where he also lived.
In ruins until only a few years ago, it is now a Mecca for certain tourists, as the castle still has the secret passages that lead to the gardens and even has a cemetery within the grounds.
This is where Juan Carlos wanted to hide away with Marta Gayá. For the ex-monarch, maybe a haunted castle with a special friend is better than a summer with his family -and many cameras- in the Marivent palace.