It's always tricky knowing what's worth doing in a new city when you're short of time. Especially when it's a city of the size and variety of Barcelona. Maybe you're here for something like the Mobile World Congress and have little free time, maybe you're stopping off on your way to somewhere else in Catalonia, or maybe you're on a cruise. Whatever the reason, you've only got one day and you're wondering what to do.
Below are outlined three suggested itineraries for you to consider. You can try one of them as is or pick and mix from what takes your fancy. Of indeed, if you're lucky enough to have more than one day here, you can work your way through them all.
The tourist one
Sometimes, the classics are classic for a reason. If you want to tick off Barcelona's top tourist hot spots, this is the route for you.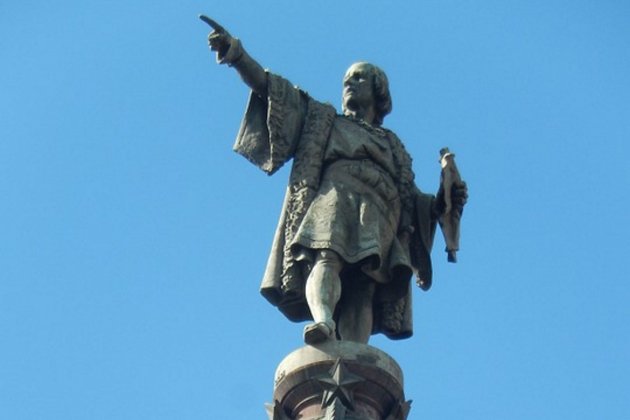 As early as you can, make for the statue of Christopher Columbus (the purple marker on the map below). If you're already in the city, you can take the metro to Drassanes station; if you're coming off a cruise ship, it's very close to the port. Now, turn the opposite direction to where he's pointing and head up La Rambla to plaça de Catalunya. On your left just after halfway up the street will be the Boqueria market: you can get some lovely fresh fruit and juices in there for reasonable prices.
Now you have a choice, you can pay 30€ (that's the adult ticket price -it's roughly £28; $34- but there's a discount if you buy online) for unlimited travel on the hop on-hop off tourist bus, or about 10€ for a T-10 card which gives you ten journeys on public transport around the city. Most of this route can be done using either method, although those with reduced mobility might find the bus more convenient despite most of Barcelona's metro stations and buses being accessible.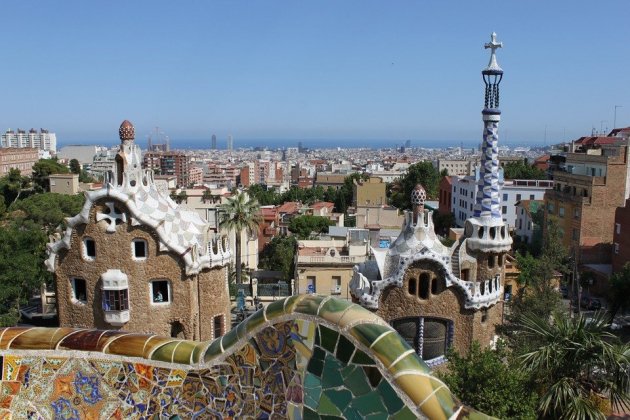 If you want, walk up passeig de Gràcia to see buildings like Casa Batlló and La Pedrera (or drive past them on the tourist bus from plaça Catalunya), then head to the Sagrada Família (click the link for our full guide to visiting the Sagrada Família). From there, the next stop is Parc Güell. I wouldn't recommend paying for this one, just explore the free areas and enjoy the views. Walk down the hill into the Gràcia neighbourhood where you can take your pick of a wide range of options for food. Of course, you can always eat before going to Parc Güell instead if you're getting hungry.
After lunch, it's across town to FC Barcelona's Camp Nou stadium, with different options for tours depending on your interests. Doing this with the blue line of the tourist bus will take you past a number of other sites; on the metro you want lines L3 (green on maps) to Les Corts or L5 (blue) to Badal. Then you can make your way to plaça Espanya, the Arenas shopping centre and Magic Fountain, or try some of the places in the routes below that catch your interest.
The relaxed one
Sometimes, you don't want to be rushing around, seeing the same sites as everyone else. If you want to wander slowly through a pretty neighbourhood then have a lazy afternoon on the beach, check this route out.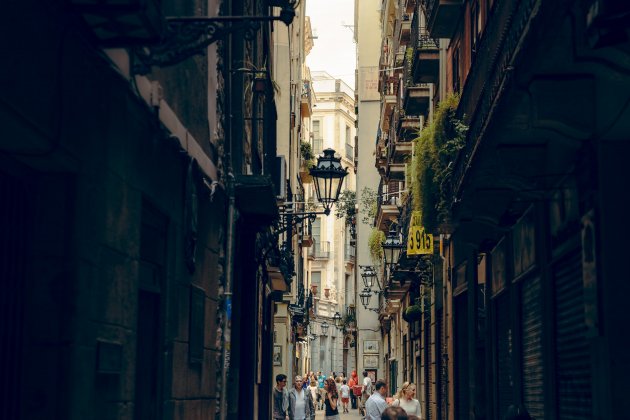 Cafes are ubiquitous in Barcelona, pick one near wherever you're staying and have a nice breakfast. There's no rush, this plan is for a relaxed day. You're then heading for the neighbourhoods of El Gòtic (the Gothic quarter) and El Born - you can find them on the map below and work out the best way to get there from wherever you are. Gòtic is a maze of narrow streets which open out onto hidden squares, plus the expansive avinguda del Portal de l'Àngel, a popular shopping destination. Born is a little trendier, perhaps, with more small boutiques than large stores from multinational brands.
On the map, there's a specific route taking in some highlights, but don't pay too much attention to that unless there's something you really want to make sure you see: just see where you feet take you. Barri Gòtic includes plaça Reial, Barcelona cathedral and plaça Sant Jaume, the latter having the Catalan government palace and Barcelona city hall. Crossing Via Laietana into El Born, you'll find the Basílica de Santa Maria del Mar, the Born Cultural Centre and the Picasso Museum, as well as a large number of places to eat.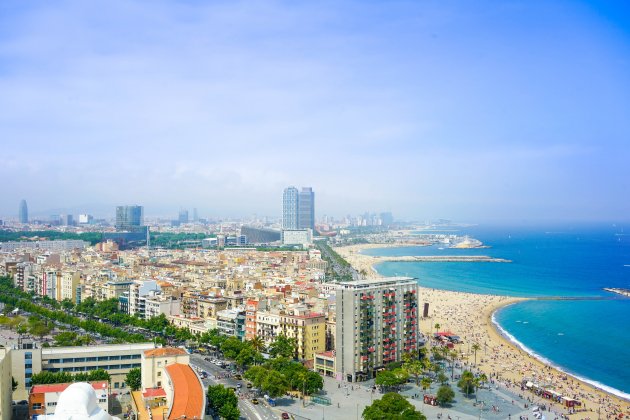 Briefly leaving El Born, you can find the Ciutadella Park (featuring the Catalan Parliament and Barcelona zoo), Arc de Triomf and even a Chocolate Museum. Once you've had your fill of sightseeing (and maybe of chocolate), it's down towards Barceloneta and the beach, passing the Museum of the History of Catalonia.
Barceloneta beach is fine - it's huge, there are plenty of bars and restaurants nearby, etc - but it can also get very crowded, especially in summer. If you've got a bit more energy for walking (or a metro ticket), another option is to head further up the coast, where you've all manner of alternatives to choose from.
The insider knowledge one
Okay, it's not actually that much of a secret, but nor is it the first stop for most tourists or the normal recommendation. If you want something for all the family and to avoid travelling too much during the day, give this idea a try.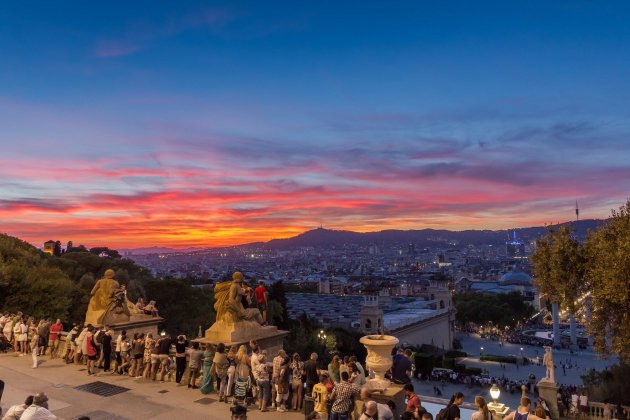 Montjuïc is the hill right on the coast that overlooks the whole city. So prominent is it that Gaudí planned the Sagrada Família to be 172.5m tall (566ft), one metre shorter than the hill, as he felt his creation shouldn't surpass God's. Its importance through history means it is now packed with all manner of important buildings and things to see and do. This itinerary is another case where you can choose the options you're most interested in from the notes below and go at your own pace.
There are parks, including the city's botanical garden, and various viewpoints to look over the city and the sea. You can also walk through the 1992 Olympic park and visit the Olympic and Sports Museum. For something a little different, going down the back of the hill you can find Montjuïc cemetery, with various notable graves. There's also the lesser known Fossar de la Pedrera, a mass grave for 4000 victims of Franco's repression, as well as Lluís Companys, the Catalan president executed after a military trial under the Francoist regime.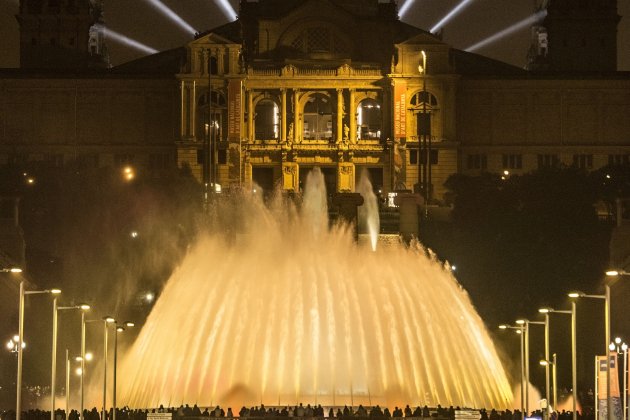 For a bit more history, you've got Montjuïc Castle, plus the Archeology Museum of Catalonia and Poble Espanyol, an open-air museum containing replicas of a wide range of buildings from around Spain. If you'd prefer art museums, there's the Joan Miró Foundation, CaixaForum (link in Spanish) and the National Art Museum of Catalonia. The latter two are both off avinguda de la Reina Maria Cristina, which is also where you'll find the Magic Fountain​.