The concept of comfort zones is in fashion at the moment. Especially at work, where we're often told that "to make progress in your career you have to leave your comfort zone". Basically, they want to tell us that we're very comfortable with the type of activities that we're used to and that, to advance professionally, we have to start to take on new challenges and risks. Now, what does this have to do with this week's restaurant? Well, Stefano, the chef and owner of Last Monkey, has used this restaurant to leave his comfort zone.
In the more than 17 years Stefano has been in Barcelona working as a chef, he has been through a variety of restaurants, he has travelled and eaten around the whole world. However, there was one thing he still hadn't taken on: Asian street food. So, barely 8 months ago, he found a place to his liking, and pushed himself to leave his comfort zone to experiment and learn every day.
The restaurant is small, narrow and rectangular. On the left side is a bench with lined small tables and, on the right, are some tall tables for two people. At the end is the tiny kitchen (it can't be more than 3 or 4 square metres). The youthful, informal, neighbourhood atmosphere fits perfectly with the simple decoration, the curious touches of neon (which will complicate your Instagram photos) and lively music.
The menu includes 13 small dishes (3-7€; £2.60-6.20, $3.70-8.70) inspired by the bites you can find in Asian markets. All of them use a blend of exotic ingredients, full of intense, spicy flavours. The wine menu is as small as the kitchen, only 7 choices, although very affordable.
We recommend that you go with company, with your partner, or with that group of friends who like bold food, so you can order more dishes (3-4 per person) and shared them round.
During our visit, we tried the majority of the options on the menu. They're all very different to each other and worthy of a Miguelín. That said, if you're going with your partner, we suggest you try the following:
As starters, the Wonton de pulled pork (pulled pork wonton) or, for a more seaworthy taste, the Wonton de musclos escabetxats (marinated mussel wonton), both are finger food, both will get you mucky, but they're intense, crunchy and lightly spicy. Then we recommend ordering the Albergínia xinesa confit (Chinese aubergine confit), cooked in a blend of oil and soy sauce and accompanied by a hot and sour sauce. You'll be surprised by the softness of the aubergine flesh and how tasty it is.
Wonton de pulled pork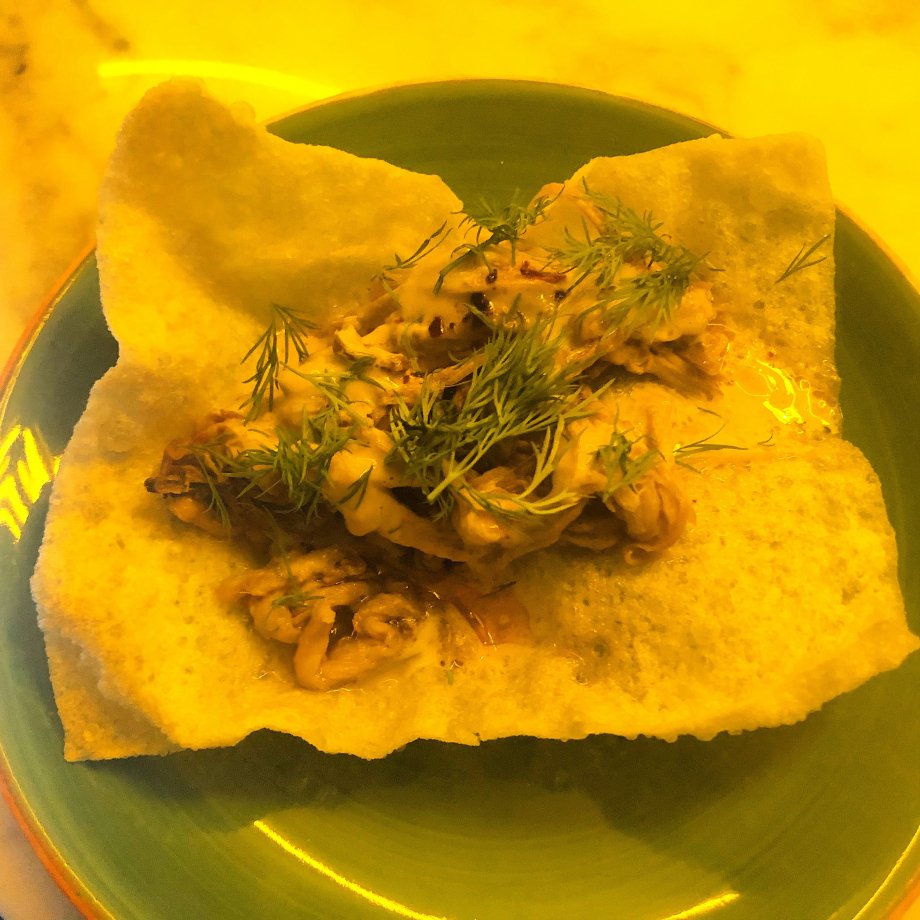 Wonton de musclos escabetxats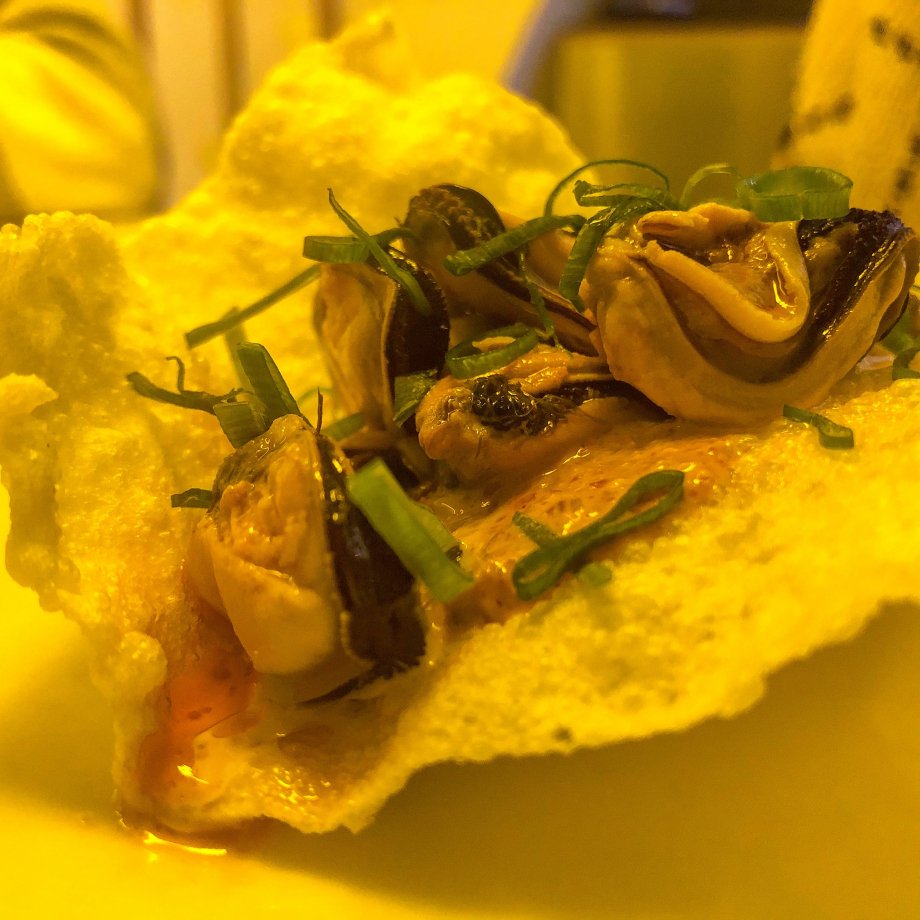 Albergínia xinesa confit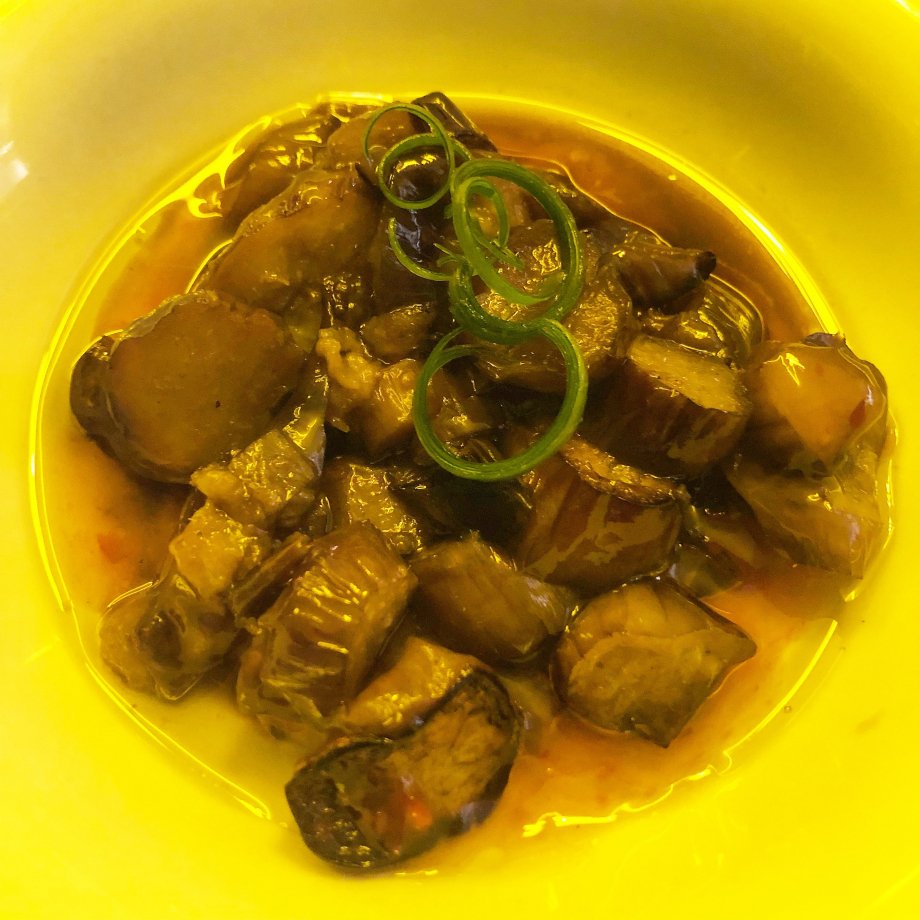 As mains, you have to try the fantastic broth of the Ramen de bolonyesa (ramen bolognese). It's obvious that the combination isn't traditionally Japanese, but the result wants to be spooned down without stopping. The Dumplings caldosos (soupy dumplings) are another good option, to our taste the dough is a little thick, but the filling and the broth are very tasty. For fish, we suggest the Cassola de calamars en la seva tinta al curri (Curried, stewed squid in their ink), very aromatic and with a flavour softened by the coconut milk.
Ramen de bolonyesa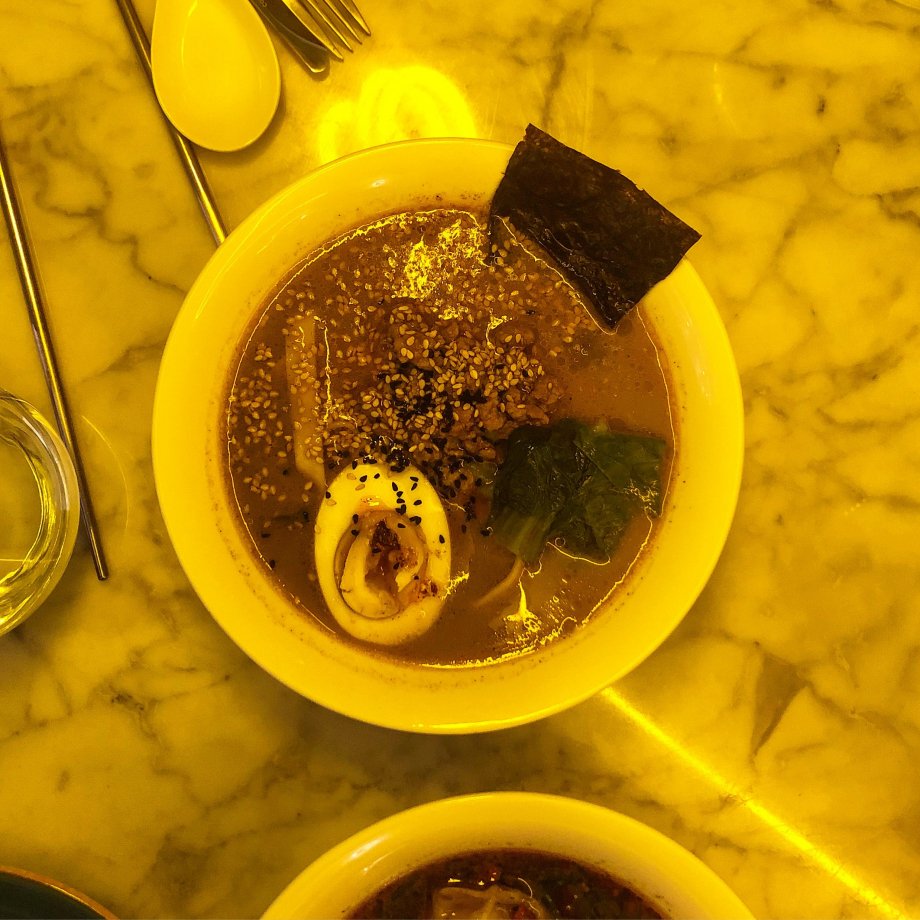 Dumplings caldosos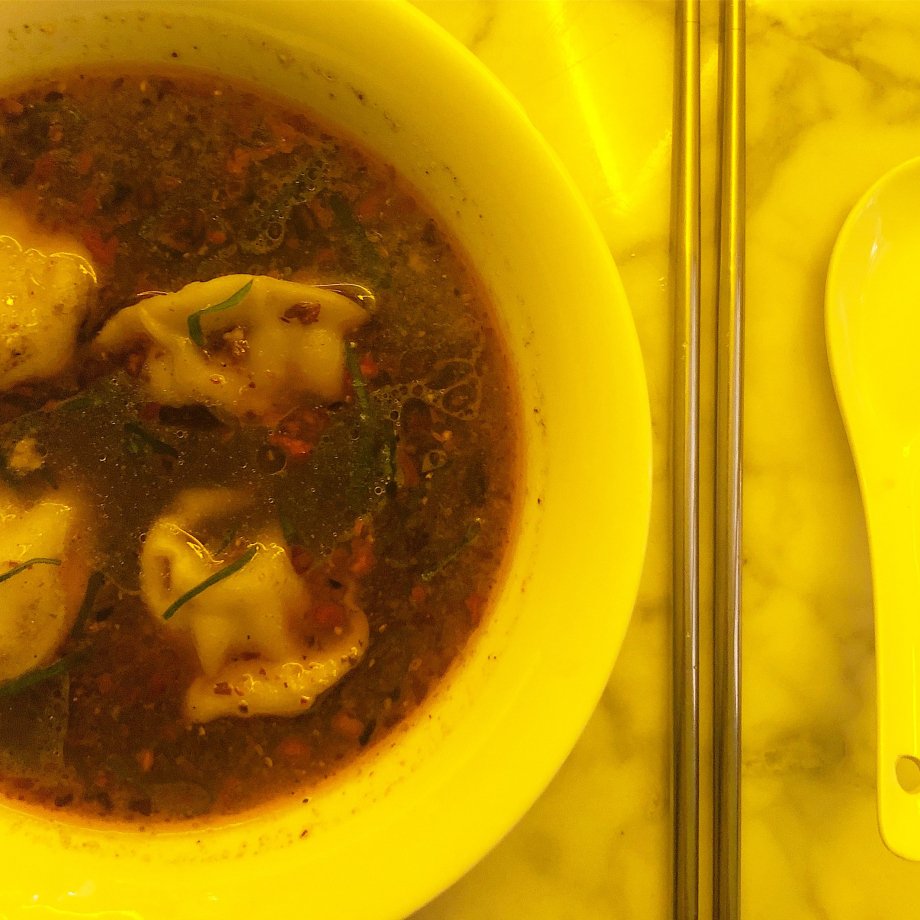 Cassola de calamars en la seva tinta al curri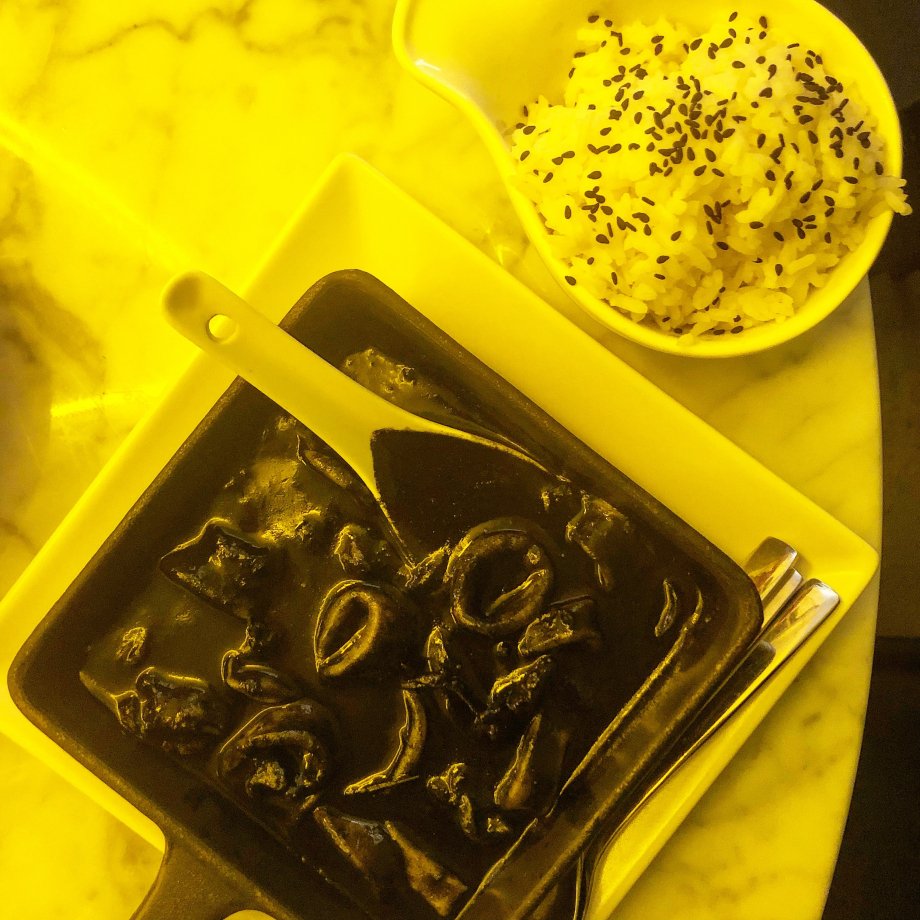 From the sweet section of the menu, our favourite was the Copa de gelat amb coco torrat (glass of ice cream with toasted coconut), ideal for freshening up and settling down the pumping vessels in your mouth after the spice in some of the dishes.
Copa de gelat amb coco torrat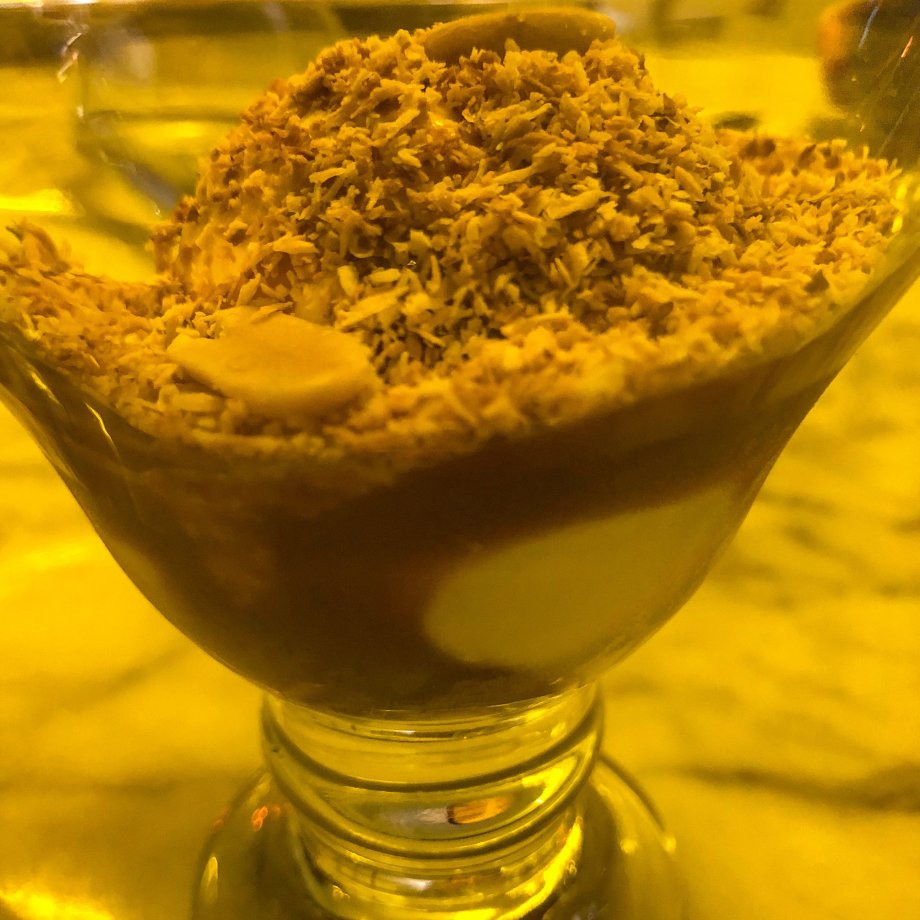 In short, at Last Monkey, you won't find refined elegance, but bold dishes which make your meal a rollercoaster of tastes and textures in a youthful, informal atmosphere. Come on, get out of your comfort zone and see what Stefano has to offer? They aren't monkeying around.
Score
Food
Wines
69
55
Service
Premises
63
63
Price

Miguelín Stars

25€ (£22/$31)

Per person: 3/4 dishes to share + 1 glass of wine
Where is Last Monkey?
Address: C/ del Comte Borrell, 70, 08015 Barcelona
Telephone: (+34) 935 32 89 95
Opening hours: From Tuesday to Friday from 1pm to 4pm and from 8:30pm to 10:30pm. Saturdays open until 12pm. Mondays and Sundays shut.
Website: www.lastmonkey-bcn.com