After a 2020 in which the coronavirus pandemic deprived Catalans of their Sant Jordi, 23rd April, there is a palpable longing in the air in this corner of the western Mediterranean to go out and celebrate one of the most beloved and celebrated days of our festive calendar. After the long hiatus, red roses and newly published books will once again flood the streets and squares of Catalonia and we will revive the tradition of queues to get a book dedication from a favourite writer and we will see the rankings of the day's best sellers, which nobody will agree with. The El Nacional.cat cultural journal Revers has prepared a list of seven things to do in Barcelona for this Sant Jordi's Day, and we offer it to you in English so that even those far from these shores might vicariously enjoy the diada - festive day - which is perhaps more Catalan than any other. And if you do happen to be in Barcelona to take advantage of it: the weather forecast is excellent.
1. Find your book and your rose at local bookstores and florists
These are of course the essential elements of the day. And on this particular occasion, for the first time, the Sant Jordi organizers are adapting to the necessary restrictions on spaces and distances, with a special call for people to buy their books and roses as locally as they can. That is why in Barcelona in this 2021 Sant Jordi there is a special emphasis on spreading the magic of the day throughout the city with the creation of eleven spaces with controlled perimeters to keep capacity to safe limits, which can be found at:
Central: Passeig de Gràcia (lower section), Plaça Universitat, Passeig Lluís Companys, Plaça Reial
Gràcia and nearby: Jardinets de Gràcia, Plaça de la Vila de Gràcia, and the Palau Macaya's Jardins Centelles (at Roger de Flor,191) 
L'Illa Diagonal: Plaça Valdívia 
Sarrià: Plaça de Sarrià 
Sant Andreu: Plaça Orfila
Poble Nou: the confluence of Carrers Pallars, Llacuna and Pujades
In addition, booksellers and florists are allowed to set up stalls in front of their shops. There will be a total of 490 throughout Barcelona. Take the opportunity to get to know the bookshop and florist in your neighborhood!
2. Breathe the ambience of the Ateneu
Don't get nervous, but the Revers proposal now asks you, dear outsider, to step inside one of the most venerated of Catalan cultural institutions. Because Catalan culture is so much of what the day is all about. The Ateneu Barcelonès in the Barri Gòtic is dressed up in its niceties for one of the most unique days on its programme. The "Sant Jordi Reading", dedicated to the poet Felícia Fuster, the pedagogue and literary critic Joan Triadú and the writer Teresa Juvé, is scheduled to take place from 12 noon to 2pm in the lovely hidden gardens of the Palau Savassona. After this feast of literature in Catalan, there will be a concert by young voices from the vocal section of ​​L'Escola de Músics and JPC, from the Raval district, and the day will end with Solitud a Stromboli, a theatrical monologue performed by Fina Rius. Admission is free but capacity limits apply. In addition, the open day offers discounts on becoming a member of the Ateneu Barcelonès. The historic entity has a Sant Jordi membership offer, and for young people, a 50% discount on the fee in the first year. 
3. Watch live radio at Casa Seat
Okay, this one's easier. At Plaça del Cinc d'Oros - where Passeig de Gràcia meets the Diagonal - the SEAT company opened a cultural space a few months ago that is gradually becoming a reference point in the city. On Sant Jordi, Casa Seat becomes a radio studio, with two very different activities going on. In the morning, breakfast host Laura Rosel and her team will offer live el Matí de Catalunya Ràdio, with guests such as the Catalan culture minister Àngels Ponsa and musical performances from Rigoberta Bandini and the Balkan Paradise Orchestra. In the afternoon (6.30pm) Lucia Litjmaer and Isa Calderon will record their podcast "Deforme Semanal Ideal Total: Pletóricas".
4. Visit emblematic spaces around the city
Sant Jordi is synonymous with some of the city's most important architectural spaces throwing open their doors, including some which are closed all year round. In this very special year, open doors have to include some capacity limitations. The old Hospital de Sant Pau complex, gem of modernista architecture, has free tickets from 10am to 2pm, with prior reservation for time slots. The Institut d'Estudis Catalans in El Raval also offers guided visits to its headquarters, the Casa de Convalescència, from 4pm to 8pm. Nearby, the Palau Güell, by a rather famous Barcelona architect, also opens its doors, with limited capacity and free tickets on its website.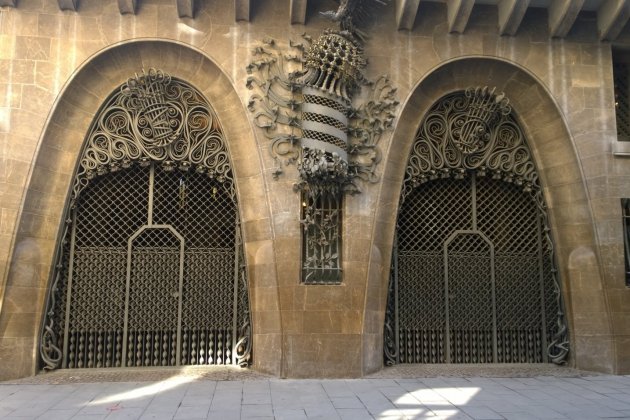 5. Discover the Lehman Factory
The publisher Comanegra and others that make up the Llibre Local group - La Topera, Pol·len Edicions, Piscina, un petit oceà, Nanit Editorial, Mosaics, Yekibud and Llibres Parcir - celebrate Sant Jordi at the Lehmann Factory, one of the most magical and secret corners of the city. Located at Carrer Consell de Cent,159, the Lehmann building is a former doll factory now converted into a space that houses about twenty studio-workshops with graphic designers, photographers, artists, art galleries, ceramists, interior designers, architects, publishers, etc. Comanegra, the publishing house that has its headquarters there, hosts the Local Book Fair, with publishers that undertake not to relocate to other countries any of the processes involved in publishing a book.
6. Read an excerpt from Josep Pla
Now another challenge for your language skills, dear adopted Catalan. But if you dare - you can try this at home. This April 23rd, the celebrated Josep Pla - also published in English - died 40 years ago in his Mas de Llofriu. To commemorate the anniversary, the Foundation that bears his name invites all lovers of the Empordà writer to participate in a Virtual Reading of his work. It's about recording a one-minute video (with your phone, in horizontal format), reading an excerpt of your choice, and posting it on social media with the tags # LecturaPla2021 #40anysJPla #PatrimoniLiterari # SantJordi2021 @ajPalafrugell @Palafrugellcult @PalafrugellCultura @FJosepPla @espaisescrits @lletres @biblioteques. If your Catalan isn't up to it, use the hashtags to check out the efforts of others on Twitter, Instagram and Facebook!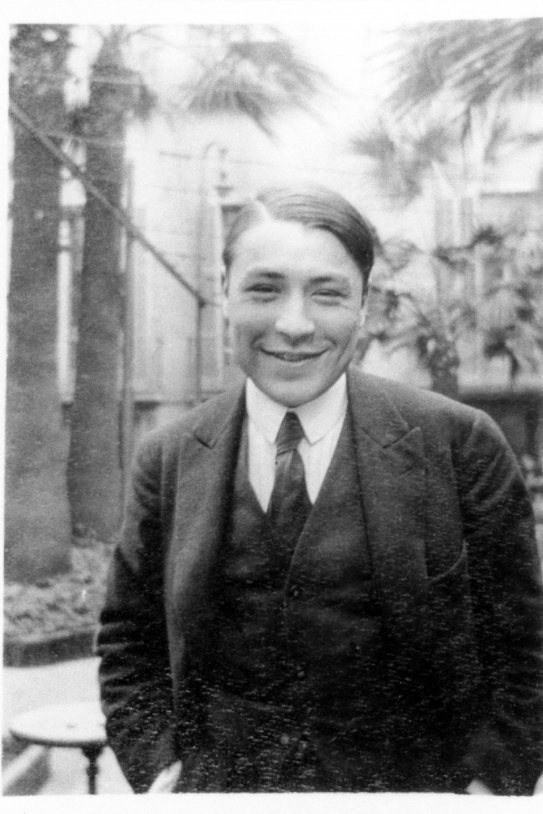 7. Eat Pa de Sant Jordi 
Catalonia not only has a long list of special days. But for every special day, it has its special bread or pastry. Pa de Sant Jordi - Sant Jordi bread - is relatively recent, created by the baker Eduard Crespo in 1988, and features distinctive stripes, like Catalonia's flag ,the senyera. It is made from flour, sourdough, yeast, Emmental cheese, Mallorcan sausage sobrassada, walnuts, butter, sugar and salt and, little by little, it has become a classic on April 23rd, along with other elaborations and desserts which bakers and pastry chefs have dreamt up. If you are in Catalonia, get thee to a bakery. If you're not, you could try and make it yourself (here, its creator offers the recipe - yet another challenge, dear reader, and you will find more on-line English help).