Maybe her name doesn't ring any bells. Or just maybe it's quite the opposite, you know her and she's even opened her door to you in Manhattan - a place that Catalans might pass through when they visit 'the capital of the world'. Mary Ann Newman, in addition to being a translator, writer and professor of literature, was a pioneer in bringing the Catalan language to Ronald Reagan's United States, starting in 1983.
Born sixty-nine years ago in New York City, she is a prestigious Catalanist, with an admirable command of the language. Newman has dedicated herself to the internationalization of Catalan culture for forty years. It's surprising that someone who had no initial ties to Catalonia has become so dedicated to disseminating Catalan literature in her country.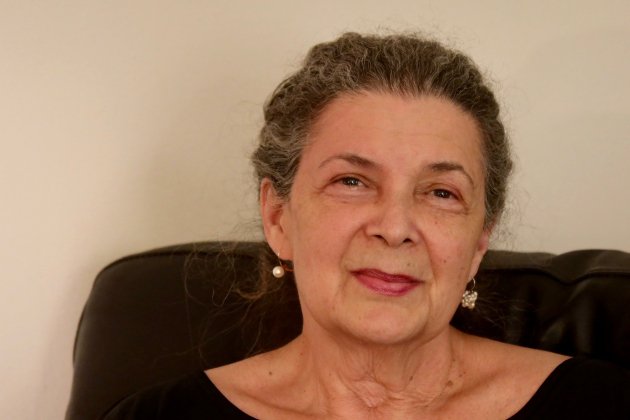 A journey so long it is difficult to describe
The story of this New Yorker by birth, Catalan by adoption is fascinating, from how she discovered the language, to becoming the translator of Quim Monzó and the shadow of Pasqual Maragall. Immersed in the sphere of the Catalan intellectual elite, she knows the country's cultural scene perfectly and works with Catalan and international artists of all kinds. Newman fostered - and is now executive director for - the Farragut Fund for Catalan Culture in the US, a cultural non-profit that seeks to raise awareness of Catalan heritage in the United States, support current creators and strengthen the ties between Catalan and American culture.
One of the projects that Newman promotes from the Farragut Fund is the celebration of the festival of Sant Jordi, which she popularized after organizing it since 2014, together with the Catalan Institute of America. Indeed, what she aims to do with Sant Jordi NYC is to export, through the English language, the spirit and joy of the great Catalan book and bookseller festival. Since 2014, the festival in New York has been dedicated to international books translated into English, from original languages ranging from Arabic to Uyghur, and always with a special emphasis on Catalan. In this way, the day has brought together an entire community of translators under the umbrella of the Sant Jordi festival. Although it had always been held as a physical event, the Covid-19 pandemic led to last year's Sant Jordi being held online, which made it an international event and brought in many more people, reaching 24 languages ​​and 41 countries, with the Catalan language primary among them (and represented by two countries: Catalonia and Andorra). Mary Ann Newman believes that it may even represent an opportunity for the sale of books in Catalan.
"In the United States there are many people who read in Catalan, including Catalans who live here, and teachers and students who want to learn it. If an effort was made to have a Catalan book distributor, more could be sold. The idea should be considered, at least."
That she is Arthur Miller's niece is purely anecdotal, she doesn't brag about it - in fact, she doesn't care to talk about it. On the other hand, the person whose story she does share with pride is her aunt, Alice Rockett, who, from the 1940s onward, travelled the world, first to Barcelona with the OSS (Organization of Strategic Services) during the Second World War, and after the war in Mexico, Guatemala, Burma and Cuba with the CIA until the 1960s.
But let's go back to the start
Newman arrived in Barcelona at the young age of twenty, just after she had begun to study Spanish literature in the United States. She found the Francoist atmosphere in Madrid stifling, but the more open, resilient air of Barcelona - and the beauty of the city - got her interested in Catalan culture. And since then, she's never let it go. After completing her New York University (NYU) master's in Madrid in 1976, the following year she moved into the Rambla dels Estudis in Barcelona, ​​where she learnt Catalan. In fact, she did her first 'internship' at the Mercat de la Boqueria, where she was a frequent customer.
She obtained a Fullbright scholarship and completed her doctoral thesis on Eugeni d'Ors, a thesis that would eventually receive the Josep Carner Prize from the Institut d'Estudis Catalans in 1998. The cultural director of the American embassy proposed to her the setting up of a university exchange programme. "I wanted to support the autonomous communities," she explains. And just then a new rector of New York University was appointed: John Brademas, who had written his doctoral dissertation on anarchism in Catalonia and Andalusia. It seemed that the conditions were optimal to carry out the project. But then there was the attempted coup of 23-F and, as the cultural commissioner told her, "Americans could no longer support Spain's autonomous communities, but rather, Spanish democracy". Mary Ann, however, spoke with Xavier Rubert de Ventós, her de facto thesis director, and with the support of mayor Pasqual Maragall, the Barcelona city council promoted the Barcelona-NY Chair, or Catalan Studies Program, linked to the University of Barcelona, ​​the first official Catalan entity to promote a pioneering programme for the dissemination of Catalan language and culture. Unfortunately, it only lasted from 1983 to 1986 and was closed due to lack of investment.
During the three years she dedicated to the programme, Newman also taught Catalan at NYU and tutored American students. She gives an anecdote of the importance of working at the cultural grassroots: "One of my students was Robert Lubar, who was doing his doctoral thesis on Joan Miró and became a world expert on him. In turn, he ended up teaching two professors at NYU - I also taught Catalan to them - Jordana Meldelson, who currently has an exhibition at the Miró Foundation on the ADLAN group, and Miriam Basilio, professor of museology and art historian, two eminences who are also involved with Catalan culture out in the world and continue the legacy".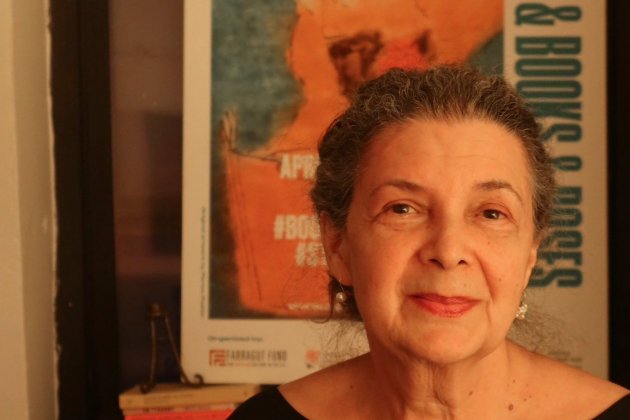 In addition to the Chair, another similar initiative was the Catalan Center at New York University, which also came to end in the 2011 crisis due to a lack of funding. It was a platform that allowed topics in Catalan culture to be programmed throughout the academic year. For example, when MoMA made its major film retrospective on Pere Portabella, they invited the Catalan Center to hold a round table that became a two-day symposium with prominent figures from the world of cinema. And when the Metropolitan put on Barcelona and Modernity they held another one.
Although there is currently no Chair in Catalan in NY, there is a consolidated one at the University of Chicago, the Joan Coromines Chair. The initiative is very important, but, according to Newman, "there should be permanent chairs that produce doctoral theses. Proof of the importance of this permanence is the work of professors Edgar Illas at Bloomington and Joan Ramon Resina at Stanford. There should be two or three more."
She explains it like this: "There are people who work in Catalan culture in many universities, there are the lectureships of the Institut Ramon Llull, which are very valuable. At one point there was a feeling that Catalan Studies had taken root in the United States: at Bradvard there was Brad Epps, at Brown, Enric Bou, and at Stanford there was Joan Ramon Resina. But Brad went to Cambridge, Enric is in Venice, and you suddenly realize that they were not permanent, that the university was not obliged to hire another professor of Catalan Studies. Seemingly solid things are ephemeral."
Translations and publications
Mary Ann Newman has published translations from Castilian and Catalan to English of authors such as Quim Monzó, Xavier Rubert de Ventós, Josep Carner and Josep Maria de Segarra (Private Life). She has recently published poems by Dolors Miquel and Maria Callís Cabrera in magazines, and a story by Carlota Gurt will be released soon. She has worked as the institutional coordinator of the Institut Ramon Llull and is a member of the North American Catalan Society, and of the board of the Catalan Institute of America, the Catalan club in New York.
Pasqual Maragall
One of the most important personalities in Mary Ann's life has been Pasqual Maragall, former Catalan president and Barcelona mayor, who, among other things, was instrumental in setting up the Barcelona-New York Chair. When Maragall resigned as mayor, he spent a year at large extending the work he had done in the city council, and he split that year between Rome and New York. He taught in Rome, at the Terza, and at New York University he gave a symposium and a seminar: "A World of Cities" and "The Europe of the Regions." Mary Ann Newman looked after all his papers. She read all the documents, translated them..., "it was a kind of master's degree in federalism, urbanism, Europeanism ...", and during this time they became friends. Mary Ann speaks of him with great admiration:
"When you see a politician like Pasqual Maragall and the relationship he established with the people of the city... it's a lesson in absolute humanity, Maragall has been a teacher and also a great friend."
Catalonia interests the world - and the US, as well
For every era there are Catalan figures who represent the country for Americans. For music lovers there are Pau Casals, Montserrat Caballé, Josep Carreras, and, more recently, Jordi Savall. In the world of art there are Miró and Dalí, and in architecture Gaudí, and Sert, who left a major legacy via the School of Design at Harvard. Ferran Adrià gave a profile to Catalan gastronomy in 2003. Barça fans are making a dent too.
Says Newman, "Now we should be having an exhibition of artists from the eighties, especially those with whom we established links in NY, such as Perico Pastor, Francesc Torres, Antoni Miralda, Antoni Muntadas, Eugènia Balcells ... "This opportunity mustn't be missed, they deserve it and the story of who they are and what they did must be told, in addition they are all alive, they are brilliant and great observers, it is essential".
And, in addition to cultural references, there are other events that have also put the focus on Catalonia, such as the referendum of October 1st, 2017 with police baton charges, images that went around the world and led to interest from everywhere.
"The political distress of Catalonia was also a very important element because the issue was on the front pages. And in general, Americans show a positive predisposition to the Catalan question".
Mary Ann is currently president of the jury for the Premi Internacional Catalunya, an award made annually to people who "have made a decisive contribution to the development of cultural, scientific or human values ​​around the world", endowed with 80,000 euros. This year the jury decided it was necessary to reflect the extraordinary period we are going through, rewarding four women of non-European origin who have fought on the front lines against Covid-19: Tijana Postic, the nurse from Bosnia who led the exemplary nursing service in Igualada, the first focus of Covid in Catalonia; Anhhela Gradeci, a doctor of Albanian origin, a refugee in London; Dania El Mazloum, who has continued the work of her mother, who emigrated to Venice from Syria and died treating Covid patients; and the German researcher of Turkish origin Özlem Türeci, who developed and distributed the vaccine and has transformed the coronavirus treatment landscape.
Mary Ann Newman has received many prestigious awards, such as the Premi Internacional Joan Baptista Cendrós, the 2017 North American Catalan Society Prize, the Premi Josep Carner de Teoria Literària, and the Creu de Sant Jordi.
I started the interview by asking Mary Ann Newman if perhaps she was planning to retire. She laughed and said, "Why should I retire if I'm doing what makes me happy? I think, I hope, that I have at least ten more years of giving my best." Newman still has many projects in the works, and translations awaiting their turn, and a certain sadness for projects that have not prospered. Maybe it would be good to make the most of it.