Five days after the news broke of an extramarital relationship involving Iñaki Urdangarin, husband of Spanish princess Cristina, the couple have announced their separation. The latest earthquake in the Spanish royal family broke last week, when the celebrity gossip magazine Lecturas published exclusive photos showing Urdangarin, brother-in-law of current monarch Felipe VI, holding hands and being affectionate with a work colleague, Ainhoa ​​Armentia. Now, the former Duke of Palma, still completing a jail sentence for embezzlement under an open prison regime, and his wife, known as Infanta Cristina, Duchess of Palma, have taken a step forward and have officially begun a process of separating their lives. A logical decision given how the events were precipitated, and the scandal and media hype that has, once again, turned the Spanish royal universe upside down.
If the earthquake began last week, this weekend new Spanish media reports on Urdangarin and his infidelities have not stopped. TeleCinco programme Viva la Vida discovered a lover from 2008: a Russian model who lived in Barcelona. Spanish spies thought she was a KGB agent, so they investigated her. The result? That Iñaki had had "a fling". At the time, the Spanish intelligence service explained the situation to Cristina, who did not want to know about it. However, it was well-known in the Zarzuela royal palace and its circles.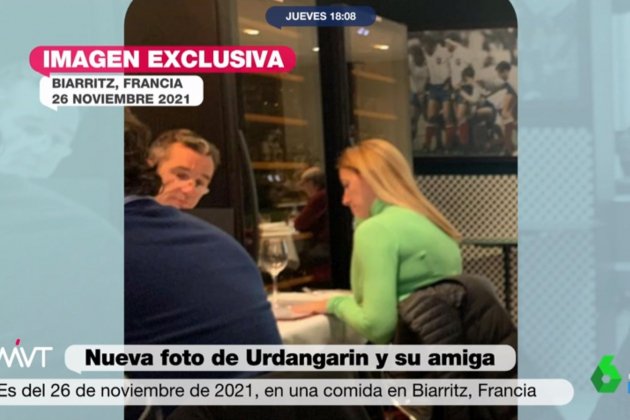 The announcement of the separation comes via a statement sent to the EFE press agency by the two parties. A very short text but conclusive enough: they are no longer a couple. They have not divorced, but they are separating and expressing themselves publicly, although not making a legal pronouncement. This will come later, if there is no miracle which would end up bringing about their reconciliation. "We, Infanta Cristina and Iñaki Urdangarin have decided to end our marital relationship. The commitment to our children remains intact. Since it is a private decision, we ask for the utmost respect from all those around us," stated the message, which is reminiscent of the "temporary end to cohabitation" in 2007 of Cristina's sister Elena and her then-husband Jaime de Marichalar, which ended with the formal granting of their divorce three years later.
#EFEURGENTE | La infanta Cristina y Urdangarin deciden "interrumpir su relación matrimonial". pic.twitter.com/wkouSaZLtq

— EFE Noticias (@EFEnoticias) January 24, 2022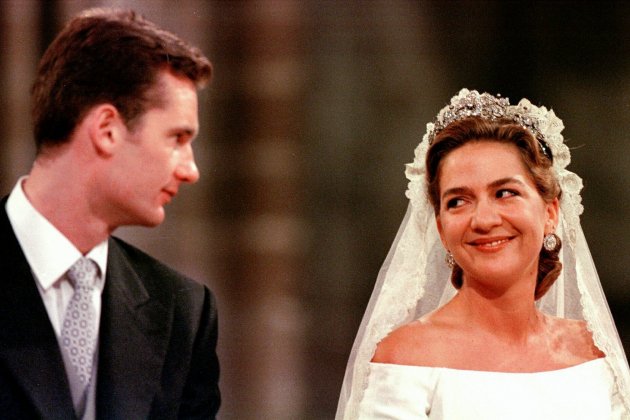 The statement confirms the well-founded suspicions of Catalan royal chronicler Pilar Eyre, who warned in November 2018 that the Infanta was managing her divorce through marital lawyers. The Infanta wanted to leave her husband, and their households in Geneva and Barcelona to return to Madrid to live with her two young children. Despite this, she has always believed her husband's conviction to five years' jail for embezzlement and other crimes of corruption connected to his professional consultancy activity was a sham, says Eyre: "Cristina still considers Urdangarin innocent, she still believes he was a scapegoat. But love has been replaced by compassion, insufficient support to maintain a marriage. The Infanta is looking for an apartment in Madrid. In Madrid, Cristina has flourished. She enjoys life, she has a good relationship with her siblings, including both her brother, king Felipe, and Queen Letizia, and she adores her father, who wants to see her distanced from her husband's case."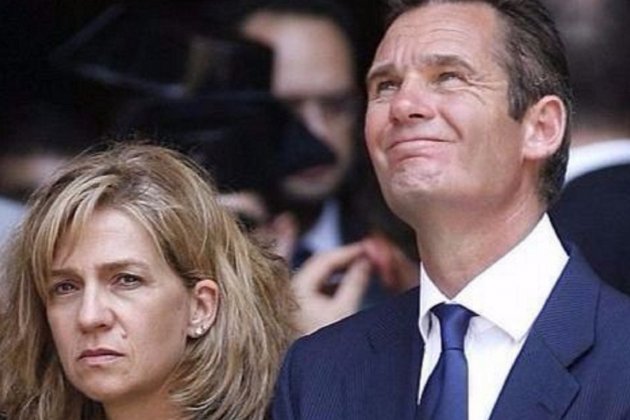 The couple have four children, aged between 21 and 15: Juan, Pablo, Miguel and Irene. Pablo has followed in the footsteps of his father, to become a handball player for the FC Barcelona club.