He played just 14 minutes in total, and, goodness gracious, the magic tricks that Lamine Yamal pulled out of his hat during Barcelona's pre-season cup, the Joan Gamper Trophy, which ended with the home side victorious 4-2 over Tottenham Hotspur. Sometimes we forget what we are seeing. In fact, it is easy to do, but this boy was born in 2007, he has just turned 16, which means he can legally sign a contract as a professional footballer and, even if it might not yet be official, FC Barcelona is already certain of the continuity of a footballer who, with every match he plays, shows that he has more to give right now, but above all more still to give in the future.
Because he already showed it in that league debut against Betis with more than 90,000 people watching the unknown player who wore the '41' on his back. Yamal then had a little more than five minutes, but he already made a pass between the lines of the type that can Barça loves so much and came very close to scoring a goal in his debut, a moment from the end.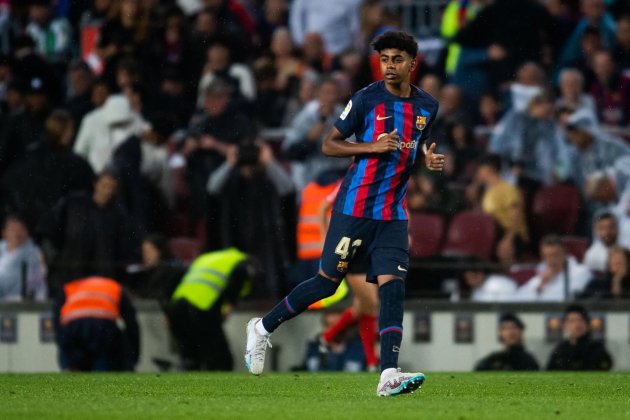 Lamine Yamal, a new 'culer' dream
Let's touch wood, since the precedents, especially with a certain Ansu Fati who also made his debut one evening in a game at the Camp Nou against Betis, advise us to be patient and not overestimate such a young player. However, both Lamine, Ansu, and if we might include him here, Leo Messi, were all boys who, with half the age of many of their team mates, already provided enough evidence to show that they had different things to offer.
Ansu made his debut still quite recently, but Messi, after the legendary legacy he has written, was relevant to the comparison because he also made his debut in Barça's Gamper match and because he also got many Barcelona fans out of their seats that day. On August 24th, 2005, Messi was not known everywhere and it didn't take long for the planet to realize the phenomenon that was about to arrive. The phenomenon Lamine Yamal may be the next big thing that, on the horizon, with fears and doubts, but also with excitement and joy, the Barça culers await.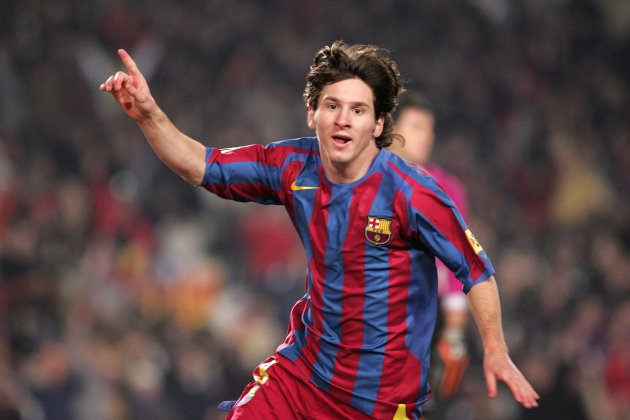 The arrival of Lamine Yamal and the farewell of Dembélé
Obviously, Barcelona fans, and myself as much as any other, will be cautious when it comes to drawing conclusions about this new arrival, fresh from the academy of the Masia, but that 17-year-old Messi was even less fully formed and more impatient than Lamine Yamal this Tuesday. The winger had gone out to gave a dull Barça a shake-up in order to tie the Gamper, and within his first minute on the turf, Ferran Torres was already looking for him to congratulate him on his assist. He needed a matter of seconds to give a pass that yielded a goal, but it was Lamine himself who worked the magic to confuse the Tottenham defence a few minutes later, drawing in Regulión and a Davinson Sánchez who had been a wall, and slipping through a pass that Ferran Torres received on his own and with enough advantage to send Ansu Fati towards the one-on-one.
So that was the 3-2. They'd come back already, he had only been on the field for 10 minutes, and Lamine already had the whole crowd in his pocket. The Tottenham fans too. Barça knows that it has a rough diamond, so to speak, because although so far there have not been many aspects to polish, but he has them, for sure. In any case, it was already speculated that Xavi Hernández and his staff might want to take a chance on him in the first team for the new season, but now, with the desertion of Ousmane Dembélé to PSG, Lamine Yamal has a good chance to continue offering these fantastic moments that make us dream so much.
🎥 🇪🇸| Lamine Yamal Performance.pic.twitter.com/JoNFR3HR2G

— Barça Senyera (@BarcaSenyera) August 9, 2023