Barça needs money, however it can get it, to cover the pending arrivals of Frenkie de Jong, (probably) Matthijs de Ligt and (maybe even) Antoine Griezmann. Players in (obviously) means money out, which in practical terms means they have to sell. So team staff have got to work and it seems the first player they're looking to let go is Malcom Filipe Silva de Oliveira, best known by his first name.
The Brazilian winger was signed last summer from Bordeaux for 41 million euros (£36 million; $46 million) in a swift, almost inexplicable transaction which coach Erneste Valverde had nothing to do with. Now, according to the newspaper Sport, he's going to be on the way out again after less than 12 months.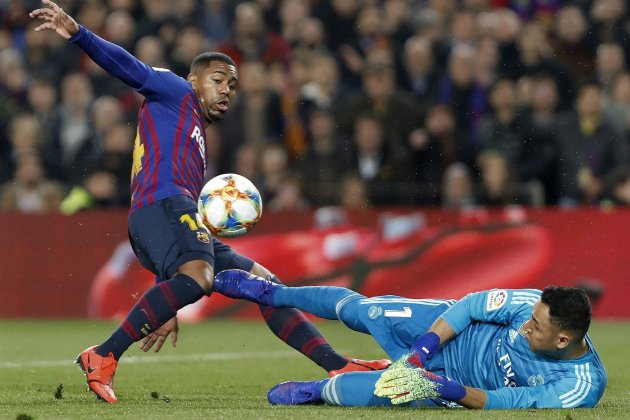 Malcom is 22 and thought of as having great room to grow as a player. For that reason, he wants to play and at Barça he's simply not going to get the time on the pitch. The club would like to make back the investment it made a year ago; that seems difficult but they're not counting out the possibility. Nor are they discounting the option of him returning to Barça one day in the future.