The president of Futbol Club Barcelona, Josep Maria Bartomeu, has broken his silence. Speaking for the first time since Monday's allegations that the Catalan football club was paying social media company I3 Ventures to discredit perceived enemies and even the club's own star players, Bartomeu has announced that the Barça club has "terminated its contract" with the company.
"Barca has never hired a service to discredit anyone"
Bartomeu explained on Tuesday that Barça had seen that one of the social media accounts linked to I3 Ventures, that of Respeto y Deporte, made "inappropriate comments" and "this morning I gave instructions to terminate the contract with this company".
"I am in no doubt that Barça has never contracted a service to discredit anyone, neither players nor former players, politicians, presidents or former presidents, it's completely false. We'll defend that alll the way. Under no circumstances has Barça defamed anyone," asserted Bartomeu.
"We will pursue those who accuse us of this"
The Barça president then went on the attack and stated that the club would "take action against those who accuse us of this." Meanwhile, the radio network SER, which made the original allegations, had already published documents on Monday night that discredited the Catalan club's initial press statement on the matter.
Bartomeu explained that recently it had successfully pursued such actions after reports damaging the club's image, with respect to the signing of Brazilian midfielder Paulinho: "Those who made accusations against us had to make a correction."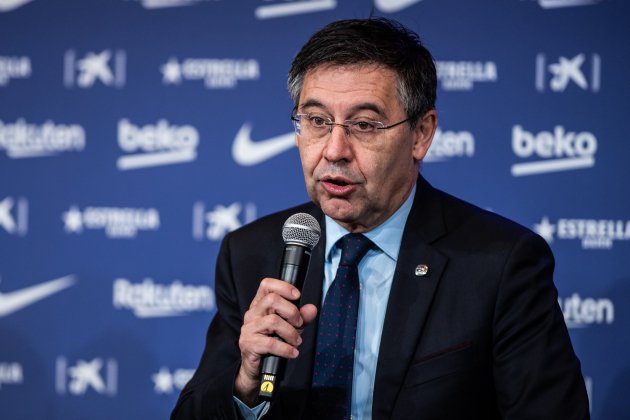 In any case, the president of the Catalan club confirmed that I3 Ventures had been under contract since 2017, but after the information that was published, Barça had decided to terminate the contract.
Bartomeu made his first statements on the matter this Tuesday while presenting the latest Manuel Vázquez Montalbán International Journalism Award, the fourteenth edition of an award organized by Barça in collaboration with the Catalonia journalists' association. The winner in the sports journalism category was Jorge Valdano; however, the ceremony was overshadowed by Barça's own sporting actuality.