Here are the brief biographies of the 14 members of the new Catalan government.
President
Quim Torra i Pla (Blanes, 1962). A law graduate from the Universitat Autònoma de Barcelona, who has worked as a lawyer, an executive in the Swiss multinational Winterthur and as a publisher. He was director of Barcelona's Born Cultural Centre and interim president of the pro-independence Catalan cultural group Òmnium Cultural. In 2009 he joined the pro-independence Regrupament political party and in the 2017 Catalan elections was a candidate for the Together for Catalonia (JxCat) list, led by Carles Puigdemont.
Vice president, Economy and Treasury
Pere Aragonès i Vidal (Pineda de Mar, 1982) is a law graduate, and also has university studies in Economic History. In 1998 he joined the Catalan Republican Left (ERC) youth section, and two years later, ERC itself. In 2006 he was elected as a deputy in the Catalan Parliament for ERC.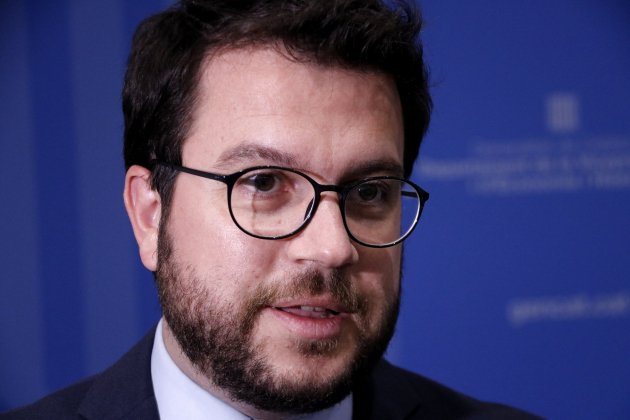 Government Spokesperson, Enterprise and Knowledge
Elsa Artadi (Barcelona, 1976) is an economist; she has taught economics in Milan and at Barcelona's Universitat de Pompeu Fabra, and has also worked for the World Bank. In 2011 she became an adviser to the Catalan government's Department of Economics and has occupied several posts in the department. In summer 2016 she became a member of the centre-right Catalan European Democratic Party (PDeCAT) and last year became a Catalan parliamentary deputy as a member of the JxCat list.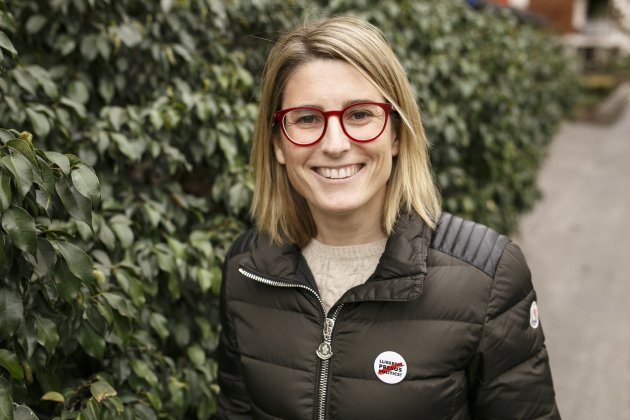 Presidency
Jordi Turull (Parets del Vallès, 1966) is a lawyer and has mostly worked at municipal level, but has also been a university teacher at the Universitat Autònoma de Barcelona. In 1983 he joined the JNC, youth wing of the Democratic Convergence of Catalonia (CDC) - the main political party which evolved into today's liberal-right PDeCAT. Turull joined CDC in 1983. Since 2004 he has been an MP in the Catalan Parliament. In 2017 he was chosen by Carles Puigdemont to be minister for the presidency. Later he faced court accusations for his part in the independence referendum of October 1st. He was remanded to prison briefly in November 2017 and was then imprisoned again on 23rd March. He is still in jail, in Estremera prison near Madrid.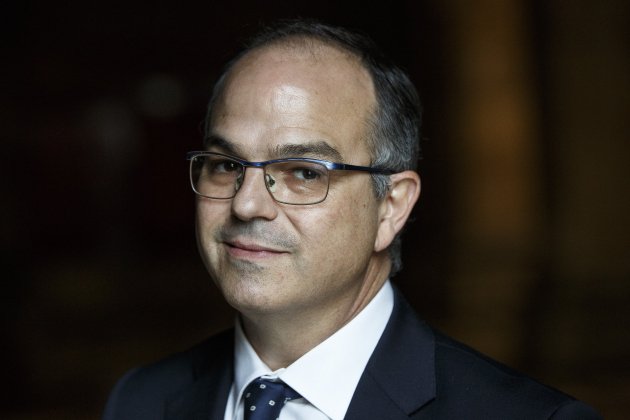 Foreign Affairs, Institutional Relationships and Transparency
Ernest Maragall i Mira (Barcelona, 1943) is an economist. Grandson of the Catalan poet Joan Maragall and brother of former Catalan president Pasqual Maragall, he was an activist from the Catalonia Workers' Front (FOC) from its formation. He was a founder of the Catalan Socialist Party-Congress political grouping, which later integrated into the Catalan Socialist Party (PSC). In 2003 he was nominated secretary of the Catalan government, a post that he held until 2006, when he became Catalan education minister until 2010. In 2012 he left the PSC over the independence issue to create the New Catalan Left (NEC). In the 2017 Catalan elections he was elected as a deputy in the centre-left ERC list.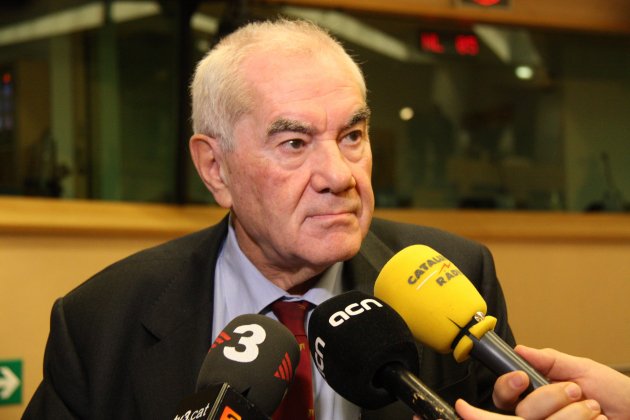 Interior
Miquel Buch i Moya (Premià de Mar, 1975) is known for having been a mayor of the Catalan town of Premià de Mar from 2007 to 2017, as well as president of the Catalan Association of Municipalities and Counties from 2011 to 2018. In 1996 he became a member of the centre-right CDC party, and in 2000, a town councillor in Premià, in opposition at first. In the 2017 election he was included in the JxCat list for Parliament.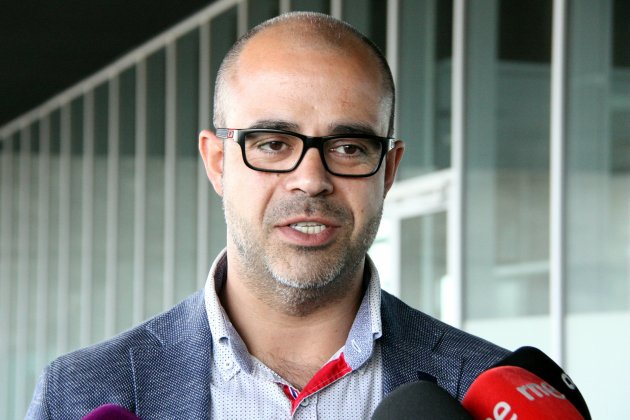 Education
Josep Bargalló i Valls (Torredembarra, 1958) is a graduate in Catalan Literature and a teacher at the Universitat Rovira i Virgili. He has belonged to the broad anti-Franco group Assembly of Catalonia, and left-wing groups PSUC, PSAN and Left Nationalists. In 1995 he joined ERC, becoming an MP in the Catalan Parliament, and in 2003, Catalan education minister. From 2004-2006 he held the senior cabinet role of Conseller en Cap in the Catalan government.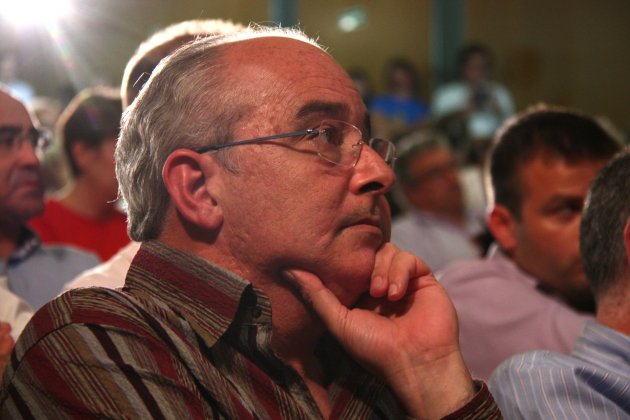 Health
Antoni (Toni) Comín i Oliveres (Barcelona, 1971) is son of the communist leader Alfons Carles Comín. He graduated in Philosophy and Politics from the Universitat Autònoma de Barcelona and has been a teacher at the ESADE business school. He was a member of the left-wing group Ciutadans pel Canvi, and became an MP in the Catalan Parliament for the socialist PSC, but in 2014 left the party and in 2015 became part of Together for Yes (JxSí), the successful pro-independence coalition in the election of that year. In 2016 he was appointed as health minister. He was dismissed on 27th October 2017, in the Spanish government's application of article 155, and three days later left Catalonia to travel to Brussels, given the prospect of persecution by Spanish justice. He remains in exile, in Belgium.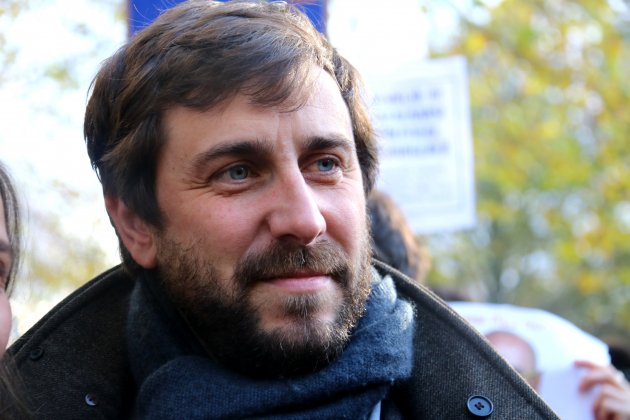 Justice
Ester Capella and Farré (La Seu d'Urgell, 1963) is a law graduate from Universitat de Barcelona. She was president of the Catalan Association of Democrat Jurists between 2003 and 2007. In 2007 she became a Barcelona city councilor as an independent on the ERC lists, and later joined the centre-left ERC. In 2013 she was chosen as a member of the Spanish senate, and subsequently became an MP in the Spanish congress.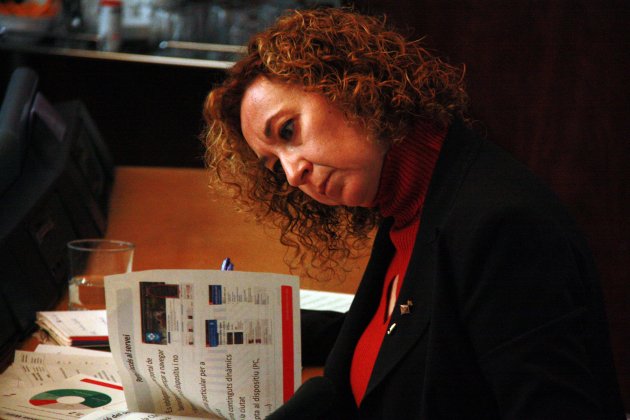 Culture
Lluís Puig i Gordi (Terrassa, 1959) has arts studies from the Universitat Oberta de Catalunya, and also in dance and music. He has mostly worked in the popular culture field. In 2011 he was appointed as general director of popular culture in the Catalan government, a post that he maintained until 2017, when he was appointed as culture minister. On 30th October 2017 he left Catalonia for Brussels along with president Puigdemont and where he is still in exile. He was on the JxCat list for the December 2017 election.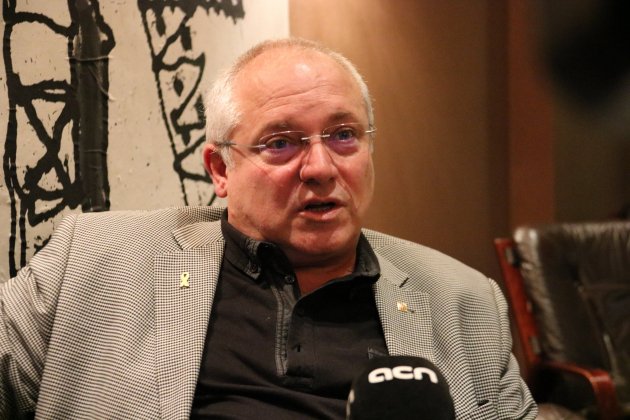 Territory and Sustainability
Josep Rull i Andreu (Terrassa, 1968) is a lawyer. In 1986 he signed up with the political youth group JNC and in 1989 with its parent party, the centre-right CDC, becoming a member of its national council in 1992. Since 1997 he has been a deputy in the Catalan Parliament. In January 2016 Carles Puigdemont appointed him as minister for territory and sustainability. He was sacked on 27th October last year when the Spanish government imposed direct rule under article 155. Accused of independence-process crimes by Spain's National Audience court, he was remanded to prison for a time. In March 2018, Supreme Court judge Llarena ordered his entry to Estremera prison, where he remains.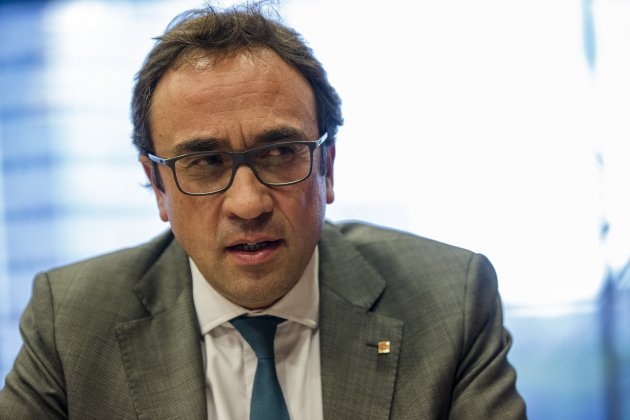 Digital Policies and Public Administration
Jordi Puigneró i Ferrer (Sant Cugat del Vallès, 1974) is an engineer. In 2013 he was appointed general director of telecommunications in Catalonia and 2016 secretary for telecommunications, cybersecurity and digital society, a post that he still occupies. He was thus responsible for protecting the referendum from cyberattacks by the Spanish government. In 1999 he joined the CDC's youth wing and held several posts later in the centre-right CDC itself.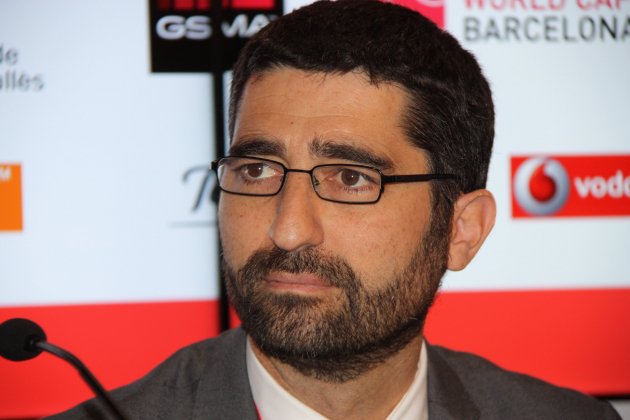 Work, Social Affairs and Families
Chakir El Homrani Lesfar (Barcelona, 1979) is a sociologist. He entered politics through Avalot, the youth wing of the UGT trade union. In 2004 he joined the centre-left ERC, in the city of Granollers, near Barcelona. In 2015 he was included in the list for the pro-independence coalition JxSí and became a Catalan MP, the fifth-ranked member of the ERC party in the coalition.
Agriculture, Fishing and Food 
Teresa Jordà i Roura (Ripoll, 1972) has a degree in Modern and Contemporary History from the Universitat Autònoma de Barcelona. In 1999 she became a town councillor for centre-left ERC in the northern Catalan town of Ripoll. In 2003 she became mayor of the town, a position she held until 2011. Later she became a deputy in the Spanish Congress in the ERC list.