Helga Stevens (born in Saint-Truiden, Belgium, 1968) is a member of the European Parliament and vice president of the group of European Conservatives and Reformists. She is part of the Nieuw-Vlaamse Alliantie (NV-A), the Flemish pro-independence party that has given support to Catalan president Carles Puigdemont and his ministers during their exile in Belgium. The NV-A has a lot of political weight in Flanders - in fact, it won the last Belgian state elections and is part of the federal government, occupying several ministries as well as presiding over the Flemish government and governing in several important cities, like Antwerp. Stevens is very interested in the Catalan issue and belongs to the EU-Catalonia Dialogue Platform which was presented last Friday in Barcelona.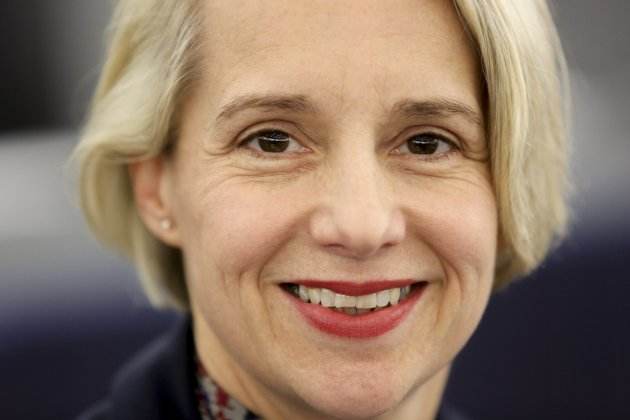 What is the objective of the Dialogue platform? Why are you part of it?
We want to try and establish a dialogue in Catalonia and give support to Catalonia in its desire for independence. The main objective is support for the right of Catalans to self-determination. My party (the Flemish NV-A ) has a very good and close relationship with Catalonia because we see a reflection of our own desires for self-determination, relating to the independence of Flanders. We have similar dreams and objectives and, because of that, we are close and have a good understanding of the feelings and the desires of Catalans. We want to offer them our support. These are some of the reasons why I am part of the platform.
Do you believe that you will achieve this dialogue?
Generally I am optimistic, and therefore I trust that some day we will see a dialogue between Catalonia and Spain. This might be mediated by the EU and other international partners. It really is an imperative that this dialogue starts because what we are seeing now in Catalonia and Spain is a political problem, not a judicial problem. It is a political issue and can only be resolved through dialogue and conversations around a table, listening to and hearing what each other is saying and looking for solutions. This would be the best outcome for all parties involved. 
Spain is stuck in the 19th century, or in a mentality from the Franco era
But Spain does not want dialogue. Why?
That is a big question. I don't know what the Spanish government thinks, I can't read their minds. But what I can say is that it seems that they are stuck in the 19th century, or in a mentality from the Franco era. They emphasize the unity of Spain, something that I understand and respect, but you can't have unity at the expense of one group of people, you have to respect the desires of the people and their right to self-determination, you have to respect that. It is necessary to respect Catalonia and what it wants and to hear its people. The government of Catalonia and the population have asked Madrid over a long period, years, to have such a dialogue.
There has not been such a dialogue for years...
Exactly. In 2006 there was an agreement between Catalonia and Madrid [on Catalonia's Statute of Autonomy], but the Popular Party (PP) broke that agreement and took it to the courts. That is where the problem started. At that moment it was very clear that it was a political solution that satisfied the two parts, the two interests, but afterwards the PP undermined this agreement, and I don't know why they did so. However, they didn't do this in the interests of Catalonia or Spain, but for their own political benefit. It is a disgrace.
The violence on the referendum day was real, and came from the Spanish police. A thorough investigation should be made of what they did and they should be held responsible for it
What did you think of the Spanish government's reaction, through the police, at the referendum on October 1st?
The violence was horrible. I was there. Where I was, there was no violence, I did not see it with my own eyes, but my colleague Mark Demesmaeker did see it and, in fact, was shot by a rubber bullet, and so was our press officer who was there. The violence was very real, it was not fake, and it came from the Spanish police. It did not come from the Catalan people.
The Catalan government is being accused of being responsible for this violence... 
I want to be very clear on this point, I and my colleagues saw the Catalans as very peaceful, protesting and voting in the referendum with an atmosphere that was very calm, peaceful and good-natured. The people were pleased to be able to vote, to express their feelings and to share their opinions about their future. It was a very peaceful movement until the Spanish police arrived. What the Spanish police did should be investigated in detail and they should be held responsible for their actions. And Catalans should not be tried for expressing themselves peacefully.
The fact that the PP governs Catalonia with 5% of votes is not democratic
What do you think about the imprisonments? Are they political prisoners?
Of course they are political prisoners! If it were not for their opinions about the future of Catalonia, they would not be in prison. They are in prison because they want an independent Catalonia.
But in a democracy there is freedom of expression... 
Even if you don't like the idea of independence, people have to be able to express themselves. That's democracy. Differences of opinions may exist, and if they do, people need to try and convince one another through discussion. What I have seen in Catalonia up till now is a clear position of support for the independence of Catalonia. This is democracy. Even if you do not like it, it is very clear, and it is not acceptable that the PP governs Catalonia with only 5% of votes. Should they decide the future? I don't believe that it is democratic, at all.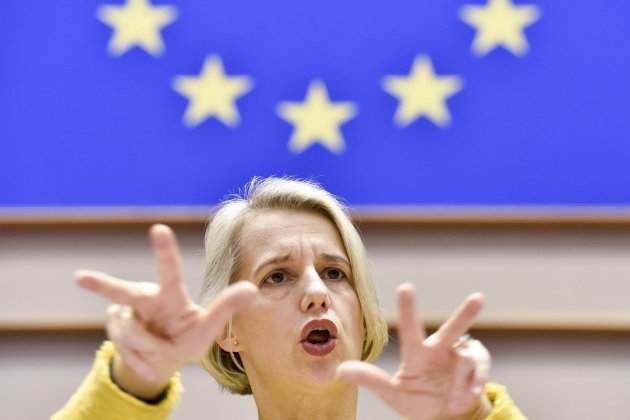 Three Catalan government ministers are in Belgium. Do you believe that they will be extradited?
The Spanish state issued an extradition order but when it reached the court Spain withdrew it. Now it has come back to the courts and I believe that we have to let the judicial system decide. It is not for us, the politicians, to comment on this. It is the judge who has to decide. We will have to see what Germany says.
In fact, Germany has already said that it will not extradite Puigdemont for violence...
Exactly, not for rebellion, but it seems that they still have to decide about the charges of misappropriation of public funds. So we will have to wait and see what the German judge decides.
Is there support in Belgium for Puigdemont and the ministers?
I have not seen any negative reactions. The Flemish people in particular are very aware of what is happening and give support to Puigdemont and to the ministers who are in exile. They would not get a fair trial in Spain at present.
Has there been a different reaction in Wallonia?
I don't believe so, no.
Spain has to be forced into dialogue, repression will not solve the problem
Did you think that the situation could get to this point it has reached? How do you think it will evolve?
This is the million dollar question. Unfortunately, the Spanish government had a solution in 2006, but the PP let it get away. At present the only way out of the crisis is to ask international bodies to mediate. The EU, the European Commission, the UN, it does not matter exactly who. But a mediator who can bring Spain and the Catalan government to the table is needed. Puigdemont and his ministers have always wanted negotiation, but the Spanish government has already said that this will not happen.
And so?
Somehow they have to be forced. It is the only way - repression will not solve the problem. Their behaviour resembles that of Turkey. People are unable to express themselves freely, they are being imprisoned... where is the freedom? Where is the democracy? It is totally out of control or out of proportion. If a woman is accused of terrorism for protesting in the street, then what remains of the right to protest? People can only talk about terrorism if there is violence, with a bomb or a physical attack, but in this case there is no violence.
Why doesn't the EU say anything? If it happened in Africa would they act?
Absolutely. It is one of our great frustrations with this issue. The EU uses double standards here. We are the first to criticise Turkey, Russia and others, we speak out very quickly, but when it happens to one of our member states we stay silent. It is unacceptable and disgraceful. Juncker, Tajani and Timmermans have the duty to protest against Spain and ask them what is happening, instead of looking the other way. They should not allow Spain to do what it is doing.
Why do they allow it?
I don't understand why they don't criticise Spain if they are happy criticising Poland. I suppose that since [the Spanish government] belongs to the right political family (the European People's Party) it has not been condemned. This is not just. We cannot use double standards in this case. And if we do so, then we don't have the legitimacy to denounce anything about any other state that commits this type of atrocity. We have to react in the same way in every country. I am quite incensed about this because it is the reason that people are losing their confidence in the EU - because the EU is not being consistent.