The past and present of the Spanish royal family in full. Spain's controversial former king Juan Carlos I has accepted the invitation from the British royal house and will attend the funeral for Elizabeth II next Monday, September 19th, at Westminster Abbey. As sources from the Zarzuela royal palace have confirmed, Spain's king and queen emeritus, former monarchs Juan Carlos and Sofia "intend to attend" the funeral ceremony, alongside the current Spanish king and queen, Felipe VI and Letizia Ortiz. Given the good relationship between the two crowns, the House of Windsor had invited father, mother, son and wife through the United Kingdom embassy in Spain. They have also invited royal delegations from Belgium, Denmark and the Netherlands consisting of heads of state, former heads of state, their spouses, along with the crown prince of Denmark.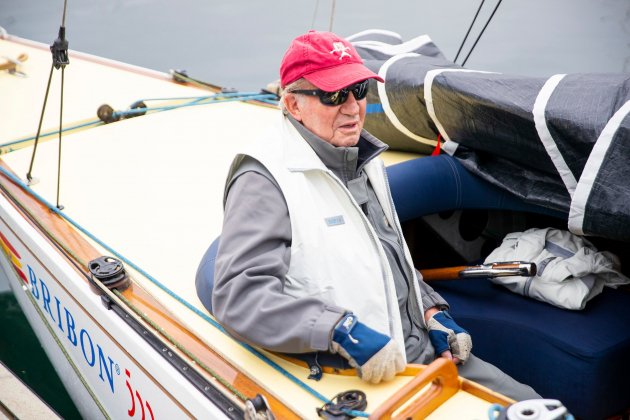 It was predictable that Felipe and Letizia Ortiz would go to London as members of European royalty, but doubts hung over the attendance of Juan Carlos I after Sofia confirmed that she was also accompanying the Spanish delegation. The figure of the king emeritus provokes discomfort in both the Spanish royal house and government, as well as diplomatic circles, since his departure from Spain when embroiled in financial scandals in 2020. In the end, the surprise has been consummated and the emeritus will also be in London. Thus, it remains to be seen whether, on Monday 19th September, there will be a new photograph of the four Spanish monarchs past and present, given the uproar when the foreign fortune of the current head of state's father came to light.
The judicial file of Juan Carlos 
After Spanish justice closed its investigations into all the financial cases it had opened against him, Juan Carlos returned to Spain for a visit in May, to participate in sailing races held every year in Galicia. It was far from a discreet return, given he had left Spain in secret for the United Arab Emirates in August 2020. At that time, he sent a letter to his son Felipe in which he justified his decision following the public repercussion of "certain past events" in his private life. In any case, his brief return to the town of San Xenxo led to further controversy and made the Spanish government uncomfortable, while, in front of the media cameras, hundreds of Spanish citizens went to receive and applaud him at the this Galician town's marina. It is no wonder, then, that he accepted the Windsors' invitation.
Today, Juan Carlos I faces no legal proceedings in Spain after the public prosecutors closed three investigations that it had launched into its businesses abroad, - not, they stressed, because of the absence of financial impropriety but because of his royal inviolability and other factors. However, he still has one legal affair pending, precisely in the United Kingdom. A British judge has to decide whether or not to proceed with the suit that his former lover Corinna Larsen filed against him for harassment.