The diplomatic disagreement between Spain and Morocco over the presence of Polisario Front leader Brahim Gali at a Spanish hospital has become even more uncomfortable for Pedro Sánchez's government, as opposition leader Pablo Casado has now added his voice to those criticising Spain's conduct in the case. 
Gali, independence movement leader in Western Sahara, former Spanish colonial territory which has been occupied and claimed by Morocco since Spain left in 1975, is hospitalized at a health centre in Logroño (La Rioja) after allegedly entering Spain in April with a false identity provided by the Algerian authorities.
This Tuesday, Popular Party (PP) leader Casado had a virtual meeting with Morocco's agriculture and fisheries minister, Aziz Ajanuch, and the secretary general of the Istiqlal Party, Nizar Baraka. At the meeting, the PP leader confirmed he had submitted five parliamentary questions to "ask the Pedro Sánchez government for explanations on the irregular entry, without communication and with false identity of the leader of the Polisario Front."
On Monday, in an event organized by the European PP on the occasion of Europe Day, Casado coincided with former Spanish foreign minister José Manuel García Margallo, asserting that Sánchez had managed to "upset" Morocco, Algeria and the Polisario Front and pointed to a crisis "unprecedented in the recent history of Spain with Morocco." In his view, this is "a real historical irresponsibility with a strategic partner such as Morocco."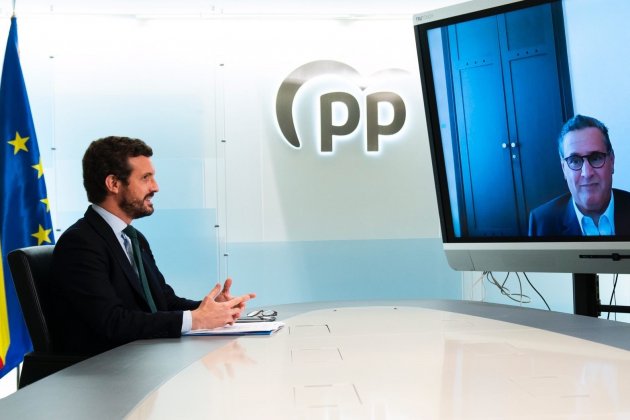 Spanish government, avoiding the question 
Despite the pressure from Morocco and the opposition, the Spanish government continues to dodge the question. Today, foreign minister Arancha González Laya once again avoided responding to Moroccan accusations. "I will not add anything to all that has been said in previous days," she said in a press conference with her Croatian counterpart, Gordan Grlic Radman, with regard to the latest press statement from the Moroccan foreign ministry which warns of possible "consequences" from the Spanish government's action.
"Spain is always in contact with the Moroccan authorities, discretely, and will not do so publicly through the media," she replied to probes from journalists, who asked her if her government was planning any gesture to lower the tension or if she feared that Rabat might call the Spanish ambassador for consultations, as it did a few days ago with Germany.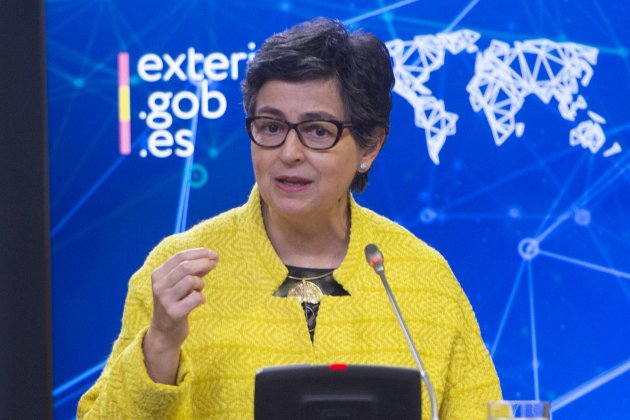 The explanations given so far by Spain, which are based on a response for "humanitarian reasons", have not satisfied Rabat, which has assured that the decision to provide health care to Gali "is not a simple omission", but "a premeditated action, an voluntary choice and a sovereign decision of Spain, of which Morocco takes note".
Right to self-determination
The status of Western Sahara has complicated the relationship between Spain and Morocco for over 45 years. As Spain withdrew its colonial presence from the territory in 1975, it was immediately occupied by Morocco. However, it is regarded by the UN as a non-self-governing territory which has the right to self-determination. In 2020, the Trump administration recognized Western Sahara as a Moroccan possession in return for Morocco's recognition of the state of Israel.        
The Polisario Front has a base in the city of Tindouf, Algeria, where thousands of Sahrawis have lived for decades in refugee camps. Brahim Gali is also a controversial figure, and since 2016 has been investigated by a Spanish court over accusations of genocide, murder, torture and disappearances.