Hundreds of people demonstrated this Wednesday against the presence of four members of the Spanish monarchy in the Catalan town of Caldes de Malavella, just south of Girona. The protest, organized by the Anti-Monarchical Coordinator for the Girona counties, headed towards the Hotel Camiral in the spa town of Caldes, where the awards ceremony for the Princess of Girona Foundation, presided over by Spain's royal family, was taking place. With a banner at the front of the march reading 'Monarchy, out. Long live the land', the pro-independence demonstrators split into two different groups. One of these groups advanced along the road, until a cordon of the Mossos d'Esquadra blocked their way, preventing the demonstrators from approaching the hotel where the award ceremony was being held. As for the other group, they went cross-country into the forest to find other ways to reach the area, pursued by police officers, a situation that generated moments of tension and some sprinting.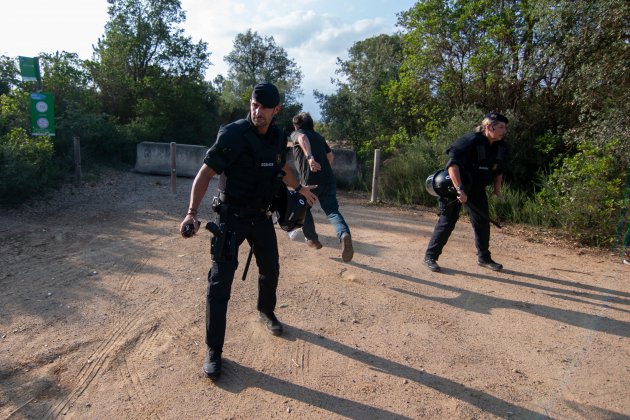 La manifestació contra la visita dels Borbons a Caldes de Malavella va avançant!!! pic.twitter.com/a3dZcY6GPR

— David Torrents (@torrents_d) July 5, 2023
Ara mateix, a Caldes de Malavella, esperant al Borbó.
Catalunya no té rei. pic.twitter.com/ui1XLtd7IV

— Rai López Calvet (@RaiLopezCalvet) July 5, 2023
A Catalunya no tenim 🤴#CaldesDeMalavella aquesta tarda manifestació contra el 🫅 pic.twitter.com/3PGP9agz5h

— Jack Gou (@JackGouPhoto) July 5, 2023
The Coordinator group is made up of twenty organizations, unions and political parties, including ERC, Junts, the CUP, Òmnium Cultural and the ANC, and the umbrella organization called this protest against king Felipe's visit to Caldes de Malavella​ accompanied by queen Letizia, and the princesses Leonor and Sofia. The aim of the mobilization was to stage "a great political confrontation" against the crown and demonstrate that "Catalonia has no king".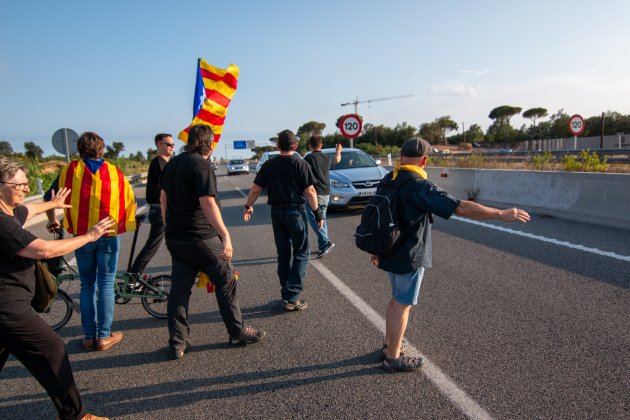 Som a la manifestació en contra de la monarquia neofeixista espanyola perpetuadora del règim 78.
A Caldes de Malavella diem que Catalunya no té rei ni princesa.
Camí barrat vulnerant el dret de protesta!
FORA la monarquia!!!#ForaBorbonsdelsPaïsosCatalans #ForaBorbons pic.twitter.com/xRayQhTAUA

— IAC (@la_IAC) July 5, 2023
✊ Som a Caldes de Malavella per protestar contra la visita del rei Felip VI

Fora la monarquia! Els Països Catalans no tenim rei! 👑❌ pic.twitter.com/eTZUM5wJXS

— Joventuts d'Esquerra Republicana (@JoventRepublica) July 5, 2023
Som de camí cap a l'hotel on celebren els premis de la fundació princesa de Girona per dir ben alt i clar que el poble català no tenim rei!
#ForaBorbonsdelsPPCC pic.twitter.com/EpJNqOABMR

— CUP Girona (@CUPGirona) July 5, 2023