Leading German media have reacted with alarm as this Sunday night's Spanish general election results have come in, due to the sharp rise in support for the extreme right Vox party and the political instability which is likely to continue in Spanish politics.
Germany's second largest newspaper, Süddeutsche Zeitung, noted that the far right Vox party was expected to double its seats and also that Spanish acting PM Pedro Sánchez had failed in his attempt to improve his party's parliamentary position. "No stable majority is expected for Sanchez," it warns.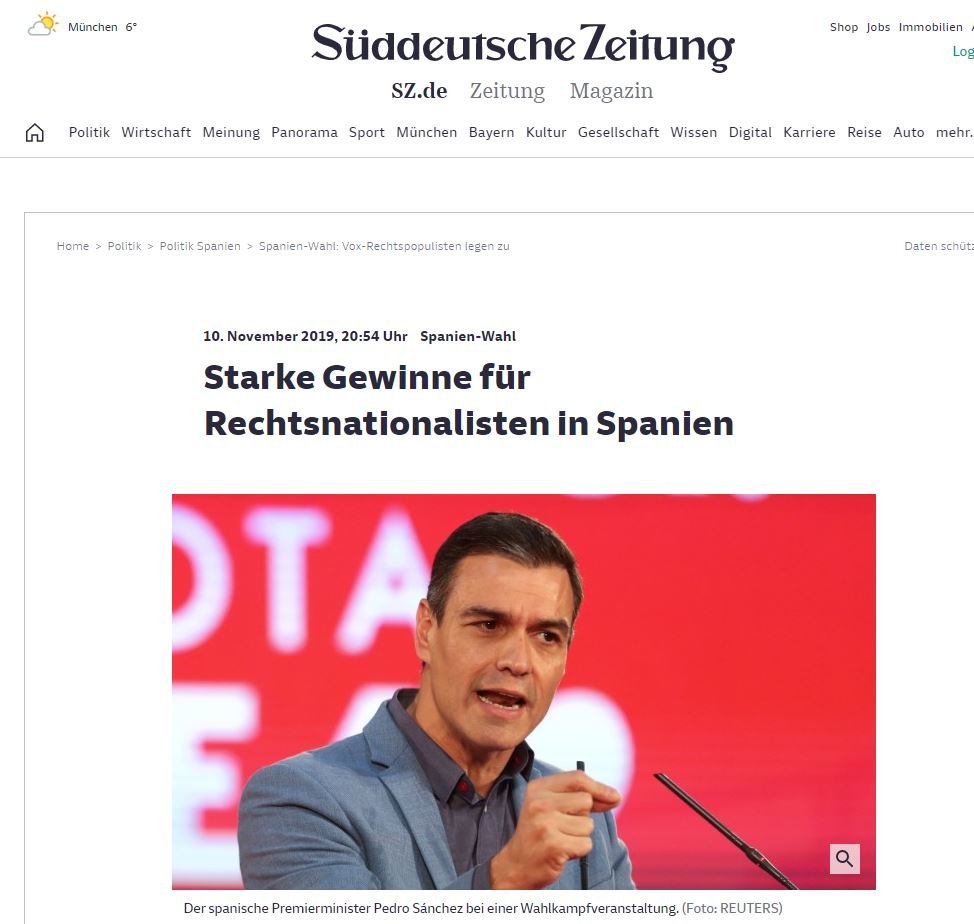 "The calculation made by Sánchez [to go to elections] has probably not worked. He called a new election in the hope that it would bring his party to a much better result. However, so far there has been little evidence that the result is significantly different from that of the April elections," warns the German daily.
German public television news has interpreted the situation similarly, reporting that "Sánchez is still without a clear majority."
"Spain has voted again, and political deadlock once again threatens the scenario: according to the forecasts, the Socialists will clearly win the second elections in a year, but for now a majority which would allow them to govern is not to be seen," said the Tagesschau news programme.
"The fourth largest economy in the Eurozone is threatened by political deadlock," said the German public television report.