A unionist squad of some eighty people, in white protective suits and with their faces covered, have early this morning removed yellow loops in various towns near Girona, in the north of Catalonia. Yellow loops are a common symbol of support for the release of the Catalan political prisoners.
With the aim of "cleaning up towns with a high rate of yellow plastic", they gathered at 11pm in Cabrera de Mar, just north of Barcelona, from where some twenty cars headed first to La Bisbal d'Empordà.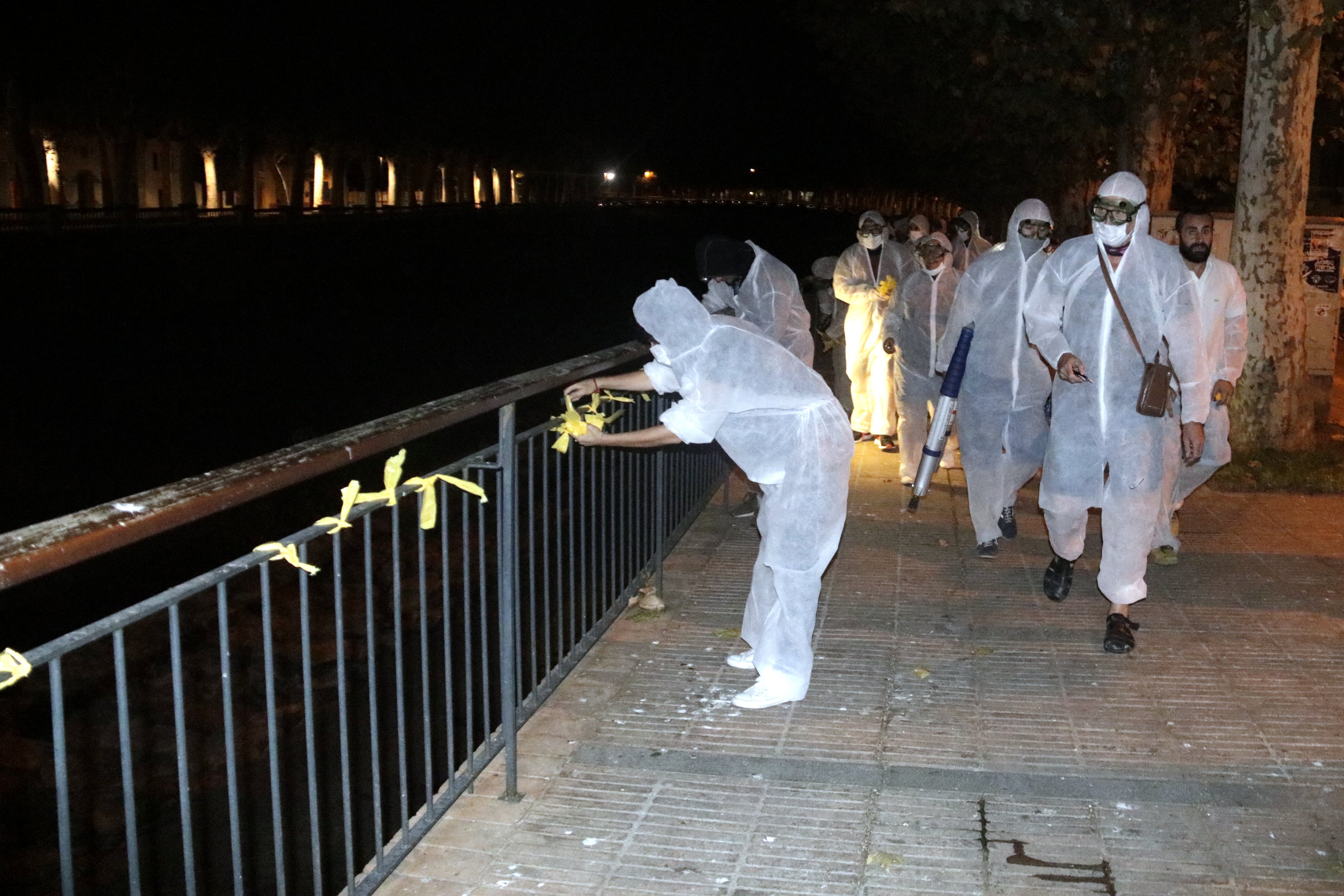 In that village, dressed in white protective suits and the majority with their faces covered, they removed the loops tied around the railings along the Daró river and nearby. They then moved to La Pera, arriving around 3am to remove the hundreds of loops on the main road into the town. The organisers' aim was to continue on to Platja d'Aro and Sant Feliu de Guíxols.