Despite the strong pressure from Spain to prevent the Catalan independence movement explaining its side of the story internationally, MEP Jordi Solé (ERC) was this Tuesday able to speak during the 37th Regular Session of the UN Human Rights Council. Solé took advantage of the minute and a half he had to speak before the other countries and associations present to defend Catalonia's right to self-determination and denounce Spain's use of "dreadful and disproportionate violence" and the existence of political prisoners.
But how did he manage to speak given the pressure from Spain? The MEP was given the speaking time assigned to one of the NGOs which has organised this week's events about Catalonia in Geneva. Because his name wasn't listed on the day's agenda, Spain's representatives to the Council weren't aware of who would be speaking until he started, ERC sources tell El Nacional.
During Solé's speech, there were various representatives of Spain in the room, who appeared annoyed, although avoided making any statement on the matter to this newspaper. After the speech, one of the representatives stood up and left the room to make a phone call.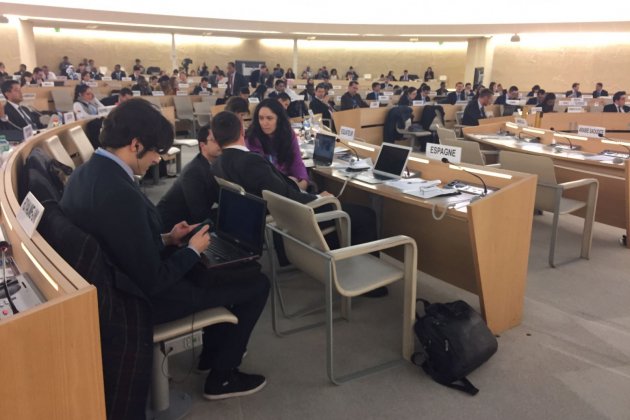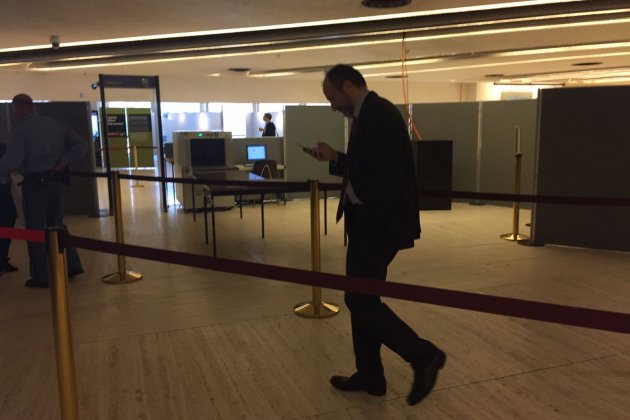 "Spain's authoritarian reaction"
During his speech, Solé said that Spain had an "authoritarian reaction" and that "freedom of expression and freedom of assembly are at stake" in Catalonia. "Spain clearly violated" the right to self-determination, he said.
In his speech in the Human Rights and Alliance of Civilizations Room of the UN Palais des Nations in Geneva, Solé said that the pretrial detention of members of the Catalan government and pro-independence civil society leaders is a "clear abuse" of the measure. He added that "the very fact that in 2018 in the European Union there are political prisoners (...) is something that democrats and defenders of human rights should never accept".
Exiled Catalan minister Meritxell Serret was also in the room, but didn't speak.
Solé and Serret are this Tuesday taking part in a number of sessions at the UN's Palais des Nations in Geneva to discuss the situation in Catalonia. The events have been organised by the NGOs Tamil Uzhagam and Association Bharathi Centre Culturel Franco-Tamoul.