The Spanish Royal Family has published their accounts for the year on their website, an exercise in transparency sharing how much they spend and on what.
According to the numbers, the Spanish state has destined 7,775,040€ (£6.9 million, $9.2 million) to cover all the monarchs' needs. The report breaks down this scandalous figure, assuring that just over a third (2.809.769€) goes to pay staff wages.
But, of course, the most juicy details are how much the monarchs earn per month.
King Felipe VI understandably has the highest salary, earning 238,908€ (£210,000, $280,000) per year, which is almost 20,000€ (£18,000, $24,000) per month. His father, king emeritus Juan Carlos I, is second on the privileged list, earning some 15,000€ per month. Queen Letizia has to make do with only 10,950€ monthly, just ahead of her mother-in-law, queen Sofia, on 9,000€.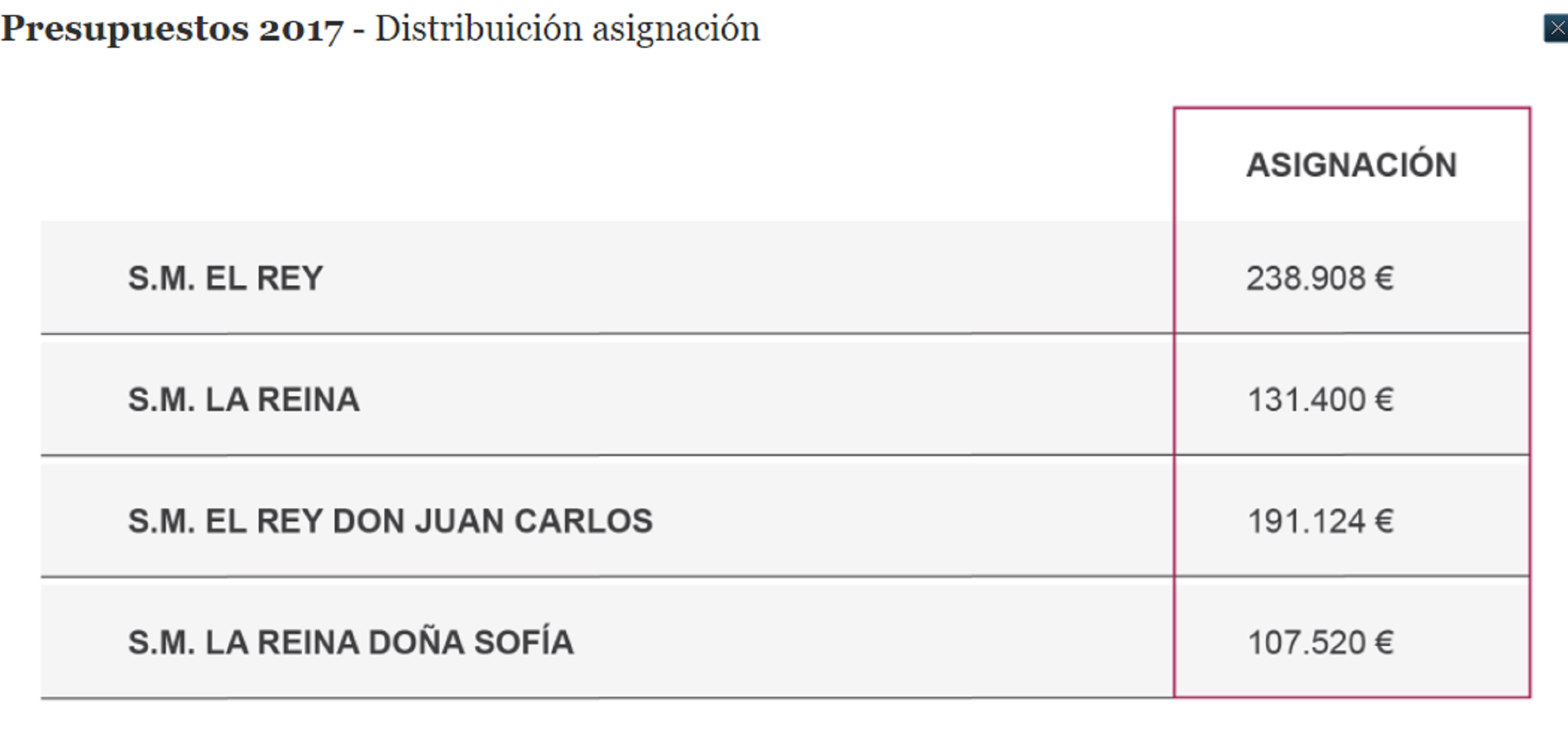 The royal family reveals they spent a total of 2,877,988€ on goods and services during the year, to which is added an additional 65,000€ "contingency fund". Their spending has, in general, gone down a little with respect to 2016, but there has been a considerable increase in investments, from 195.000€ to 451.000€ (£399,000, $534,000).
Of all the details, a couple of numbers stand out. For example, the 50,000€ (£44,000, $59,000) they reportedly spent on only food (30,800€ on the catering for Spain's National Day on 12th October) and 125,000€ on press.
Then there are the almost two million euros for protocol and representatives. Does that include the Letizia's elegant wardrobe?
You can find the full details here (link in Spanish).