The Mossos d'Esquadra (Catalan police) have confirmed that they have shot the terrorist who drove the van in the attack on the Rambla in Barcelona last Thursday, Younes Abouyaaqoub. They found him in Subirats, a village west of Barcelona.
We confirm that the man shot down in #subirats is Younes Abouyaaqoub, author of the terrorist attack in #barcelona

— Mossos (@mossos) 21 d'agost de 2017
A resident identified the suspect and alerted police. When the first patrol arrived, the Mossos saw a man wearing an explosive belt who cried "Allah Akbar". They shot him at a roundabout near to a petrol station.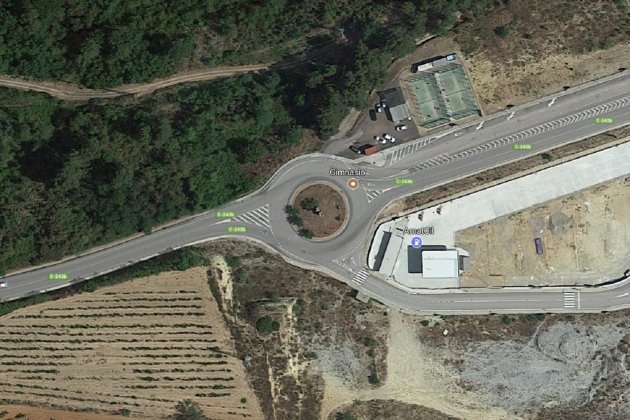 The explosives belt was similar to those worn by the terrorists shot on Thursday in Cambrils. Tedax (Technical Specialists in the Deactivation of Explosive Artefacts) agents first checked where the explosives were genuine or not before the man's identity was confirmed.
16:10h Incident obert a Subirats (Alt Penedès). En breu més informació

— Mossos (@mossos) 21 d'agost de 2017
Translation: 16:10 Ongoing incident in Subirats (Alt Penedès county). More information shortly
The resident's call arrived at 3:59pm. The Mossos dispatched their resources and the first patrol arrived within two minutes.