Neus Català, veteran Catalan left-wing activist and survivor of a Nazi concentration camp, has died at the age of 103. During the Spanish Civil War, Català worked in caring for orphaned children, and then subsequently became involved in the French Resistance. The Nazis captured her and sent her to a concentration camp, where she continued her struggle.
A life in two wars
Neus Català was born in 1915 in the southern Catalonia town of Els Guiamets, and trained as a nurse. From a very young age, she was a member of left-wing Catalan youth groups and, during the Civil War in the late 1930s, was one of those responsible for a colony of orphaned children managed by communist parties PCE and PSUC. In the closing stages of the war, she fled to France, taking the 180 children in her charge across the border with her. Later she joined the French Resistance, along with her husband, and took part in hiding fugitives and weapons, before the two were captured in 1943 and sent to Nazi concentration camps. Her husband died, and in 1944 Català was transferred to Ravensbrück, where she joined a group that worked to sabotage the manufacture of weapons.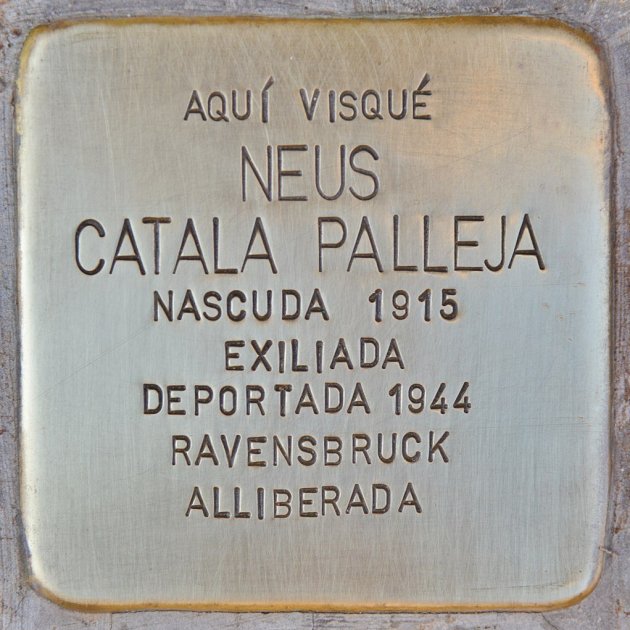 The woman who never gave up
After leaving the Nazi camp, Neus Català again took refuge in France where she continued to work for anti-Franco organizations. On return to Catalonia, she was active in several Catalan communist and left-wing groups. She received Gold Medal awards from both the Catalan government and the Barcelona City Council, and in 2015 was named as Catalan of the Year. She never stopped advocating for rights and freedoms. On October 1st, 2017, she voted in Catalonia's self-determination referendum and subsequently took part in the campaigns for the release from prison of the speaker of the Catalan parliament, Carme Forcadell.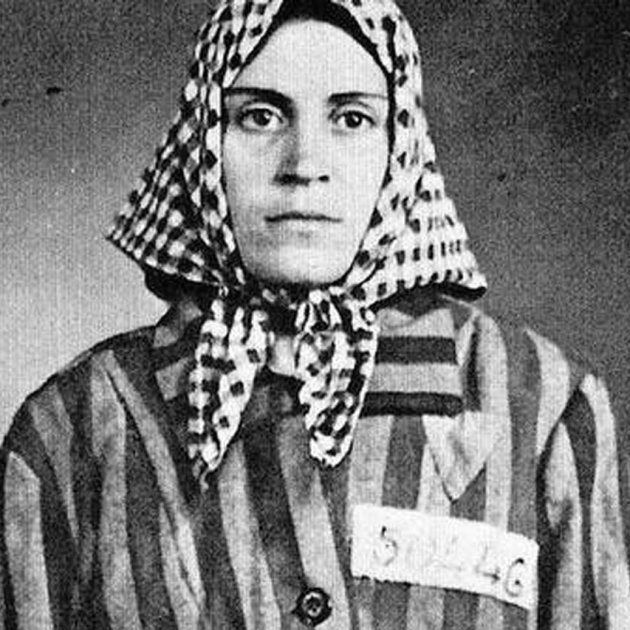 Messages of condolence
Many have paid tribute to Català on social media. Catalan president Quim Torra has stated that "Catalonia is in mourning". Carles Puigdemont's message read: "May your example of dignity and courage remain with us always, and never be forgotten."
Catalunya està de dol. S'ha mort #NeusCatalà, una dona immensa, plena de vida i de dignitat. Un exemple de la lluita pels drets humans. Una veu clara per la llibertat i contra la barbàrie. Gràcies per tant!

"No oblidem mai el nazisme. Preservar la memòria és un deure cívic." pic.twitter.com/iUQLG4qMXu

— Quim Torra i Pla (@QuimTorraiPla) 13 d'abril de 2019
Translation:
"Catalonia is in mourning. Neus Català has died, an immense woman, full of life and dignity. An example of struggle for human rights. A clear voice in favour of liberty and against barbarism. Thank you for so much!" — Quim Torra i Pla
Descansa en pau, Neus Català. Que el teu exemple de dignitat i coratge ens acompanyi sempre, que mai caigui en l'oblit. https://t.co/j3f4PiCYR2

— Carles Puigdemont (@KRLS) April 13, 2019
Translation:
"Rest in peace, Neus Català. May your example of dignity and courage remain with us always, and never be forgotten" — Carles Puigdemont.
"Neus Català is dead. She died on the same day as Mercè Rodoreda. At the age of 103 and in her beloved Els Guiamets. The sky is heavy today for her loss. Thank you for personifying dignity and determination. Thank you for being a fighter for freedom. Rest in peace.​"—Laura Borràs, former Catalan culture minister

Que la terra et sigui lleu #NeusCatalà seguirem aprenent de la teva lluita contra el Feixisme per fer d'aquest món un indret millor! #NoPassaran pic.twitter.com/xK9hUn4yP0

— UCFR #StopVOX (@UnitatvsRacisme) April 13, 2019
Translation:
"May the earth be light upon you Neus Català, we will continue to learn from your struggle against fascism to make this world a better place! No Passaran!— Unity Against Racism #StopVOX
Descansa en pau, camarada.
Seguirem la teva lluita fins eliminar de la terra la barbàrie feixista.https://t.co/6OjKtBtZxO pic.twitter.com/U2WREMZSYK

— Comunistes de Catalunya (@comunistes) April 13, 2019
Translation:
"Rest in peace, comrade. We'll continue your struggle until we eliminate fascist barbarism from the earth!" — Communists of Catalonia
Avui ens deixa la lluitadora, antifeixista i internacionalista #NeusCatalà. Ens aquests temps obscurs que ens toca viure, que la seva memòria ens serveixi d'exemple. Descansa en pau lleganyosa! pic.twitter.com/UfUblU4pyy

— Aj. Els Guiamets (@Aj_elsGuiamets) 13 d'abril de 2019
Translation:
"Today, the fighter, antifascist and internationalist Neus Català leaves us. In these dark times that we live in, may your memory serve us as an example. Rest in peace!" - Municipal Council of Els Guiamets