Hundreds of protesters, the majority of them students, have this afternoon closed train lines through 7 platforms at Barcelona's Sants station, one of the Catalan capital's most important traffic hubs, interrupting service. Both regional Rodalies and long-distance AVE lines were affected. The demonstrators gathered first on the station's platform before climbing down onto the lines. The action, organised by the CDR (Committee for the Defence of the Republic), forms part of today's "countrywide standstill" against the political prisoners.
The line closures repeat scenes seen this morning at the AVE platforms in Girona, an event which also attracted hundreds of people.
The demonstrators have hung a banner against the application of article 155 of the Spanish Constitution on the front of one of the engines waiting in the station.
The action in Barcelona started without police presence, although units of Spain's National Police arrived within minutes, parking vans in front of the station.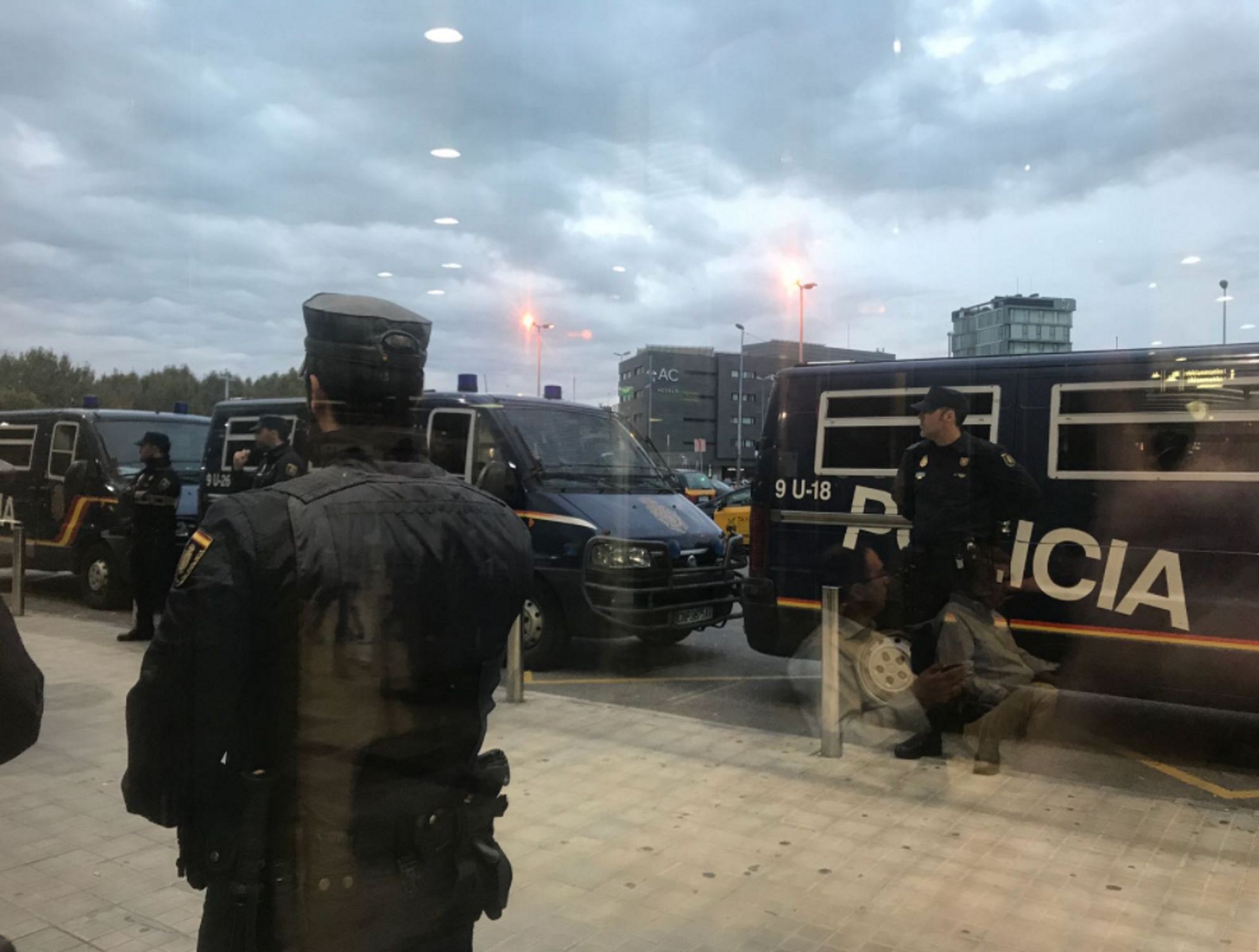 In the end, however, the police operation, now under the control of the Spanish state, decided that it would be the Mossos d'Esquadra (Catalan police) that should take control. Around 6:30pm, Mossos anti-riot agents were deployed at the station, received with shouts of "out, forces of occupation". After climbing down onto the train tracks and talking with those present, they finally decided to leave. The demonstrators then shouted "political prisoners, freedom". The station was completely shut by police after 7pm.
Mossos agents leaving the platform after speaking with protestors:
Protestors singing "Els segadors", the Catalan anthem: