German online newspaper Telepolis has accused Spanish judge Pablo Llarena of inventing the accusations of rebellion against the Catalan leaders he investigated for their roles in last year's independence push. According to Telepolis, in a report called "The invention of the Catalan rebellion by the 'independent' Spanish justice system". The "starting point of the Spanish violence fantasies, which the whole prosecution construct is based on, was the 20th September 2017". On that day, Spanish police entered the Catalan economy ministry looking for materials relating to the referendum and arresting 14 people.
"[Llarena's] problem", they write, "is that the necessary 'violent public uprising' didn't take place as rebellion defines a kind of 'putsch'". He recalls the events one year ago at the economy ministry, where 50,000 people demonstrated against the raid. Llarena therefore spoke to the German justice system of a the demonstrators' 'violent fanaticism'. because five civil guard jeeps were broken".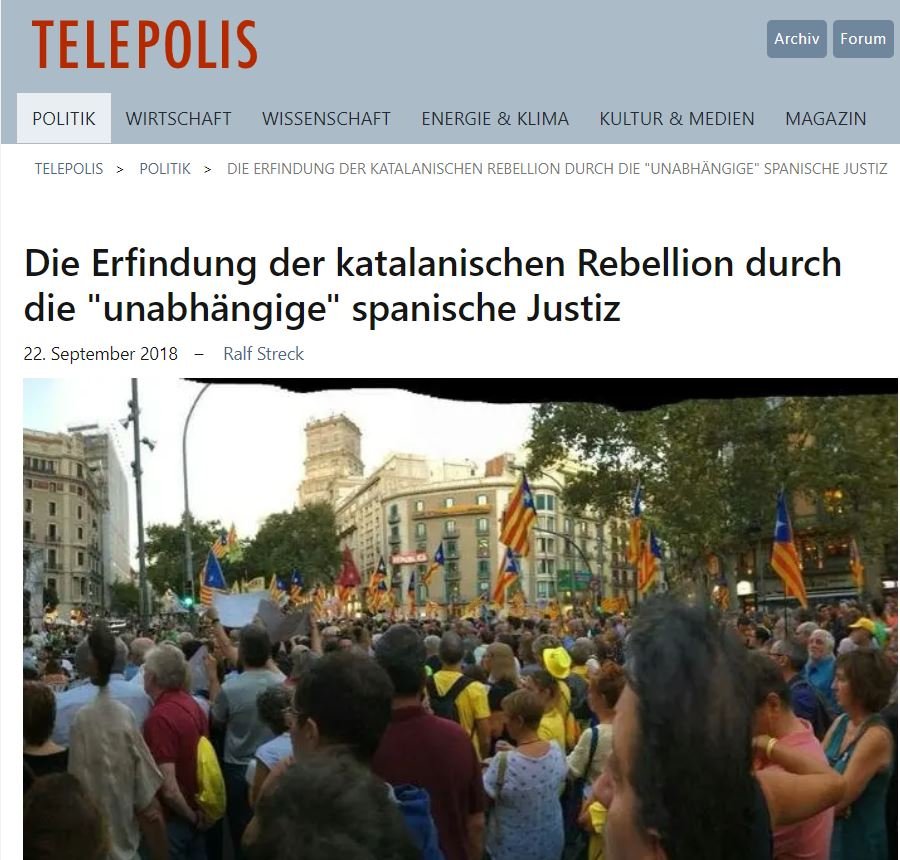 Telepolis reports that the vehicles broke under the weight of the people who climbed on top of them, which included "many journalists, who wanted to get a better view of the crowd from the higher position". The paper adds that images show that the "'leaders' of the 'commotion'", Jordi Sànchez and Jordi Cuixart, who were later accused of rebellion by Llarena, made calls from the vehicles to "calmly dissolve the gathering", to allow the civil guard shut in the ministry to withdraw.
According to the article, the charge of rebellion is a "fable", that Llarena knows the events of 20th September are not enough to defend it and so he talks about the potential risk that violence would have escalated on the day of the referendum. "It's long-since proven that [any] violence didn't come from the side of the independence movement", they write, "it's so far always only been from the side of the Spanish security forces and later by fascists in the ranks of the unionists".