The Norwegian navy has reported a fungal infestation in all the frigates sold by Spain to the Nordic country. The Norwegians claim that 70% of the crew has health conditions due to these fungi, as published by newspaper ABC Nyeheter.
Spain sold five frigates, built by Navantia, which represents the largest investment ever by the Norwegian navy.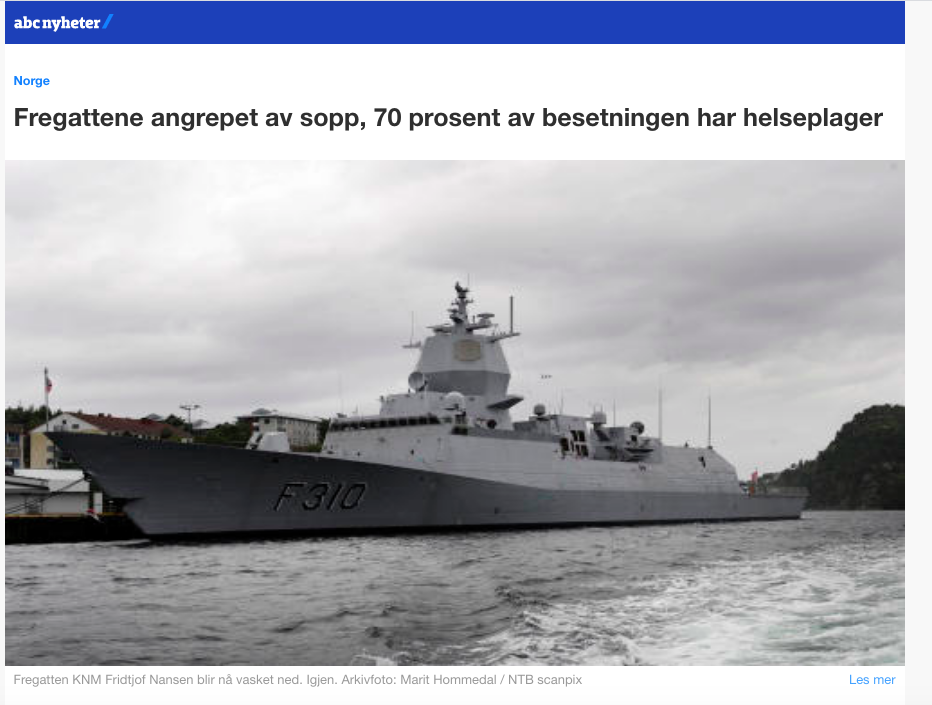 "I wake up every day with a headache, cough, mucus in my throat, general fatigue, occasional fever and nasal congestion. I haven't had a single day without at least one of these symptoms," said a commander.
He believes it's all due to a problem with the ventilation system. For that reason, they have decided to refurbish the cabins and do a complete cleaning. "In the long term, research is being considered for a modification of the frigate's ventilation system, which could be implemented with a ship upgrade program," said the commander.
The commander has acknowledged that problems with humidity are not unknown to ships, but that fungi, which affect health, are something else.