From this Friday, 15th October, Catalonia once again allows 100% occupancy for cultural facilities - such as theatres and galleries - outdoor sports (including football stadiums), and for bars and restaurants. As Catalan president Pere Aragonès explained when he announced the easing of these restrictions, the epidemiological situation is now so favourable in Catalonia - thanks, above all, to progress in vaccination - that the Procicat has decided to lower Catalonia's pandemic status "from emergency phase to alert phase".
Masks still mandatory 
Thus, from Friday, most measures that affect cultural, sports and hospitality activities will disappear, but the mandatory use of masks in indoor spaces remains. In outdoor spaces, when you can't maintain a safe interpersonal distance, you are also still required to wear a mask.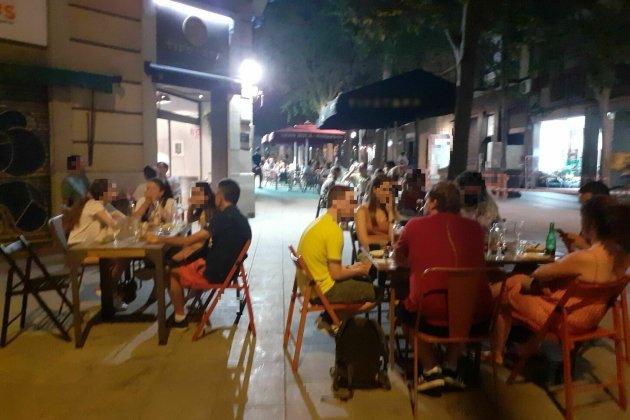 Inside, some restrictions continue
Other measures that continue in Catalonia are the 80% maximum occupancy for indoor sports events and a 70% maximum for nightlife venues and concerts with people standing. For nightlife activities, you will still need to show your valid Covid certificate to obtain admission to the venue, and masks must be worn when you're not drinking or eating.
Bars and restaurants are able to maintain their full permitted opening hours. 
Alcohlic drinks cannot be sold by retailers between 10pm and 6am.
All other remaining capacity limits are removed so that occupancy of spaces can reach 100% of legal capacity in universities, civic facilities, conferences, fairs, amusement parks and gambling-related activities.
These eased measures are in force for the next week, until October 22nd, when they will be reviewed again.
Vaccination must go on
Pere Aragonès has stressed that these changes are a "giant step" to a "return to maximum normality" but he stressed that the new easing of measures "cannot be synonymous with total relaxation". "We have the pandemic under control in health care, but it's not over," he stressed. "We insist on the need to be vaccinated [...] We can't lower our guard," he reiterated.
Finally, the Catalan president stated that efforts will now have to focus "on economic recovery and health activity in terms of reducing waiting lists and the treatment of pathologies that have not been a priority during the pandemic." However, at all times "measures will be adapted to the situation", he noted. "We will continue to watch the evolution of the Covid data very closely," said Aragonès.
Covid indicators, all very low
Catalan intensive care units have gradually emptied out of Covid-19 patients and this week for the first time in months there have been less than 100 coronavirus patients in ICUs in Catalonia. Normal hospital beds occupied by Covid patients have dropped during the week from 358 on Monday to 337 this Thursday. Mortality also continues at very low levels, nevertheless, deaths continue to occur. In the last 24 hours there have been two Covid deaths reported in Catalonia.
Nevertheless, the number of daily infections has increased this week: 374 new cases on Tuesday, 428 on Wednesday and 597 reported on Thursday in Catalonia. However, the influence of a long weekend - a four day break for many people - may be a factor. Fewer tests are carried out on weekends and holidays, and in the days following them, there is usually an increase.