The Barcelona based Hospital de Sant Pau has received the first masks adapted to protect professionals from coronavirus in their daily work.
The masks have been made with a combination of facial and air protection that will be implemented at the healthcare practice in the critical patient area of the Catalan hospitals next week. This project merges a Decathlon diving mask and an air filter (99% efficiency), through an adapter made with 3D printing, designed by the company MOS.
The mask will protect healthcare professionals when performing the riskiest procedures, such as tracheal intubation or extubation on Covid-19 positive patients, and other tasks in the critical patient area.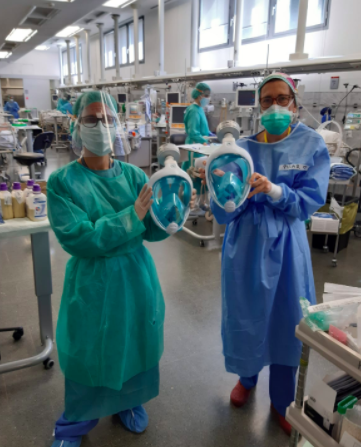 This project, which has benefitted from advice from Hospital de Sant Pau professionals, has been developed, coordinated, managed and co-financed by MOS as well as Scraton Enterprises.