The great Douglas Adams once wrote: "I love deadlines. I love the whooshing noise they make as they go by." So yes, another Brexit deadline has been and gone and the UK is still a member of the EU. It didn't leave on 29th March 2019; it didn't leave on 31st October 2019; its new "flextension" runs until 31st January 2020. We'll see whether it leaves then or not: that will be closely dependent on the results of the general election this Thursday, 12th December.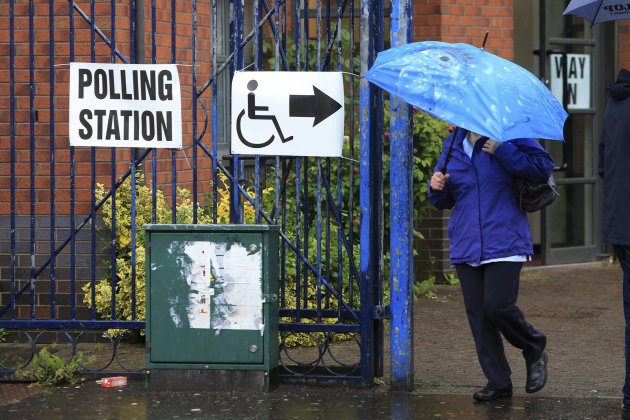 This general election is going to define the short-term future of the Brexit talks and hence the long-term future of the UK for years, even decades to come. But what point are the talks at? What does the future hold for the members of the public and businesses caught up in Brexit?
What is happening with Brexit?
The current phase is the negotiation of a Withdrawal Agreement, a treaty covering the main issues of the UK's departure, for example citizens' rights and border arrangements, as well as giving an outline of plans for the full future relationship. It will also include a transition period before it comes into effect, which in current drafts lasts until 31st December 2020 with an option for extension by mutual consent. The only change before the end of the transition period will be the UK losing its representation on the EU's decision-making bodies.
Any such agreement needs to be ratified by both sides. Theresa May's version, however, was rejected three times by the Commons, leading to her resignation. Boris Johnson's version passed its first hurdle in Parliament, but MPs rejected his proposed accelerated timetable to approve it before the October deadline, saying they needed more time to scrutinise the details. He then called the general election.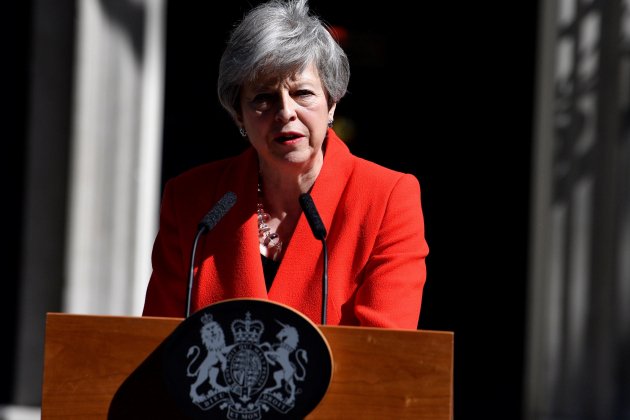 What happens next?
That depends on who wins the election, a question still very much up in the air. Conservative policy is to pass Johnson's deal and move on to the next stage, whilst Labour want to negotiate their own deal and hold a "final say vote". Although the Conservatives are widely expected to be the largest party, it's far from certain they will get a majority on Thursday. And if they don't, they are likely to have a hard time forming a coalition.
Labour wants a softer Brexit than the Tories. Their manifesto says they would look for "a new customs union, a close single market relationship and guarantees of rights and protections." They would then hold a referendum with the options being to leave on their deal or to remain in the EU. They hope to do all of this in six months.
Among the smaller parties in Great Britain (the main parties in Northern Ireland are different), the Liberal Democrats have the boldest stance: they would stop Brexit altogether. The Scottish National Party, Plaid Cymru, Change UK and Greens all support a new referendum, with the SNP saying the previous one was "manipulated and undermined by misinformation and false promises". They are all pro-Remain. The Brexit party, on the other hand, wants to leave without a deal in what they call a "clean break".
What does this mean in practical terms?
As the UK's new ambassador to Spain, Hugh Elliott, explains below, there is no immediate change imminent either for those living abroad or for tourists. Elliott's previous posting, as it happens, was as director of communication at the Department for Exiting the European Union.
¿Qué ocurre ahora con el Brexit? El embajador @HughElliott explica la situación para los ciudadanos españoles 🇪🇸🇬🇧 pic.twitter.com/ZCU6hM3Q2T

— UK in Spain (@ukinspain) October 31, 2019
For tourists, if the UK leaves with a deal there will be no change until at least 2021. If it leaves without a deal, EU citizens will be able to spend up to 3 months in the country without needing a visa. In either case, visitors will still need to present a valid ID card or passport to enter the country. Likewise, Brits will be able to visit the EU for up to 90 days without a visa as long as they have a passport with at least 6 months on it. The effects on issues like healthcare cover, driving licences and free mobile roaming are not yet finalised, but in all cases current arrangements could end.
If you're a UK citizen abroad, the official government advice varies by country. In the case of Spain, they advise registering as a resident, registering for healthcare and exchanging UK driving licenses for Spanish ones.
If you're an EU citizen in the UK, you can apply for free to the EU Settlement Scheme for yourself and your family to continue living in the UK after 30th June 2021. If you already have indefinite leave to remain you may not need to go through this process. Details of the process and the options depending on your situation can be found on the official government website.
Erasmus students from the UK or the rest of the EU currently studying abroad have their courses covered; what's not guaranteed is any future courses. There is a possibility the UK could pay to remain part of the project: countries like Iceland and Norway do currently participate in the scheme without being EU members. Another option is the UK trying to set up its own exchanges negotiated with different countries.
As for businesses, they could be particularly affected by the election result as Labour would look to stick closer to existing regulations and procedures when negotiating their deal. They may also feel the effects of a no-deal exit quicker than private individuals. The UK government has advice on preparing for this eventuality.
There are many other issues raised by Brexit. Tensions around the future status of Gibraltar, for example, rose once again, despite residents of the Rock having voted over 95% in favour of remain. Spain will have a veto on any negotiations surrounding its future, but so far hasn't pulled the trigger.