Legal blow to the Spanish courts. A Belgian court has refused to extradite Catalan ministers Meritxell Serret, Toni Comin and Lluís Puig. All three appeared before judges in Belgium this Wednesday over the European Arrest Warrants against them issued by Supreme Court judge Pablo Llarena. The refusals are down to errors in the formulation of the application.
The decision represents a new setback to the Spanish judge, who issued the new arrest warrants in March. The Belgian court has decided to not extradite the three ministers to Spain over errors in the warrant, as Comín himself explained, which again puts into question the proceedings in the Spanish courts against last year's Catalan referendum. Belgian prosecutors confirmed in a statement (see below) that a mistake by Llarena was the reason for the refusal.
The court announced that the parties involved can appeal the decision, except for Spanish authorities, according to prosecutors.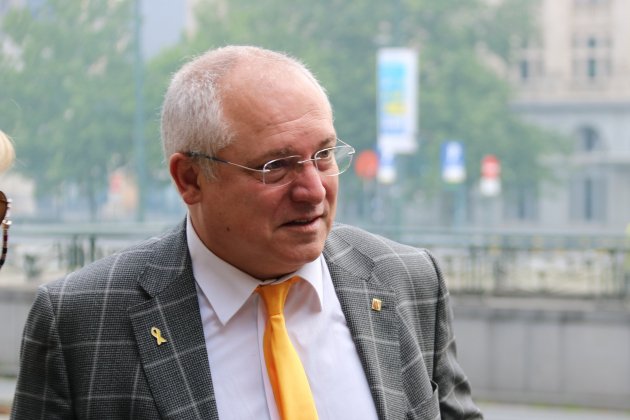 What went wrong? The documentation sent to Belgium by the Spanish judge didn't include a corresponding arrest warrant for Spanish territory, according to Comín. This mistake, his lawyer, Gonzalo Boye, explained to El Matí de Catalunya Ràdio, contradicts normal procedure: before a European arrest warrant can be issued, there must be a valid domestic one.
"Llarena is doing things hurriedly and badly", said Boye about the Supreme Court judge, whom he blamed for the failure of the application. The lawyer believes that Spanish justice "cannot allow any itself more embarrassments" after the latest decision by its Belgian counterpart.
It remains to be seen whether the bail conditions will remain in place against the ministers. According to legal sources, this will be confirmed in the written ruling to be issued later today. If the measures are dropped, Toni Comín, the only one of the three exiles to remain a deputy in the Catalan Parliament, could lose his right to delegate his vote in the Parliament.
The ministers' celebration
"Justice has been done", Comín said to the media after the hearing. Very critical of the role played by the Spanish state, Comín accused it of exploiting the Penal Code against pro-independence leaders.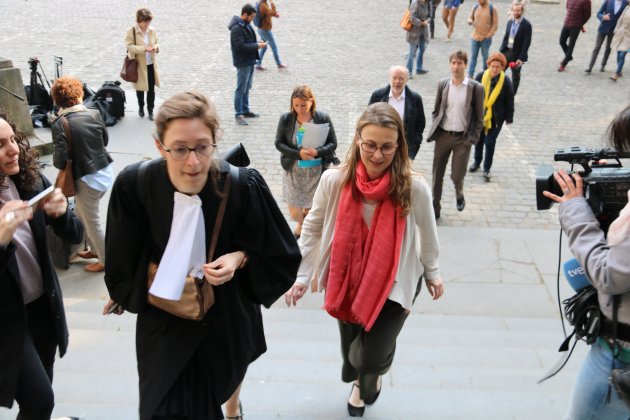 "We want to give a constructive message to the Supreme Court and the [Spanish] state: Europe is saying it's abusing the system of European Arrest Warrants and the Penal Code. Enough", said the minister about the new slap in the face from Belgium to the judge. His colleagues Puig and Comín made similar statements.
For his part, Carles Puigdemont's lawyer, Jaume Alonso-Cuevillas, predicted that the German and Scottish courts (still to decide on extradition warrants against Puigdemont and minister Clara Ponsatí) could follow the example of the Belgian courts faced with the same procedural defect.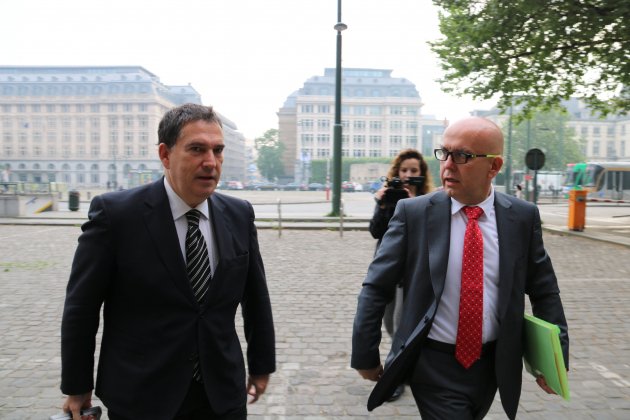 The decision came after a short hearing in the chambre du conseil court of first instance in Brussels which started around 9am local time. This was the second time the politicians appeared before the court.