The second day of the indefinite strike at Barcelona-El Prat airport and in Terminal 1 the long queues to get through security are back. After a few days of calm with the arrival of Civil Guard agents to support the security checks, this Tuesday afternoon the crowds have grown again.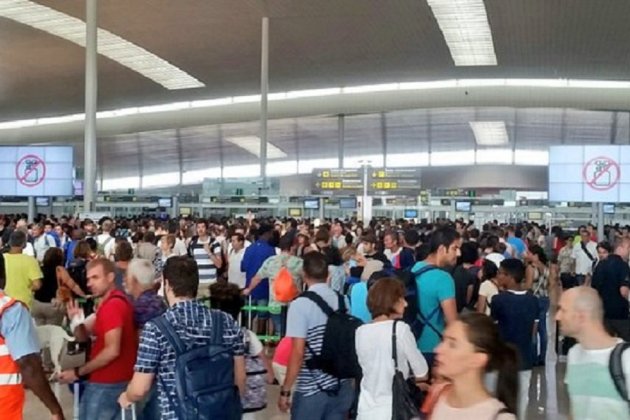 #Barcelona #Airport Long queue! Be careful guys! pic.twitter.com/qJXcrq9WmS

— Sakiko (@Sakiko_395) 15 of August 2017
The queue stretches through the terminal although it doesn't quite reach the entrance. A number of Mossos d'Esquadra Catalan police are patrolling the airport. As a consequence of the hordes of passengers, the shuttle busses between the two terminals are packed full. Today, 15th August, is a public holiday in Spain which coincides with the beginning of the summer holiday for many people and therefore there is a increased influx of travellers.
Sources from the public airport operator Aena have described the queues as "exceptional", attributing the crowds to the departure of flights to the United Arab Emirates which carry large numbers of people. They've currently decided to open a sixth gate at security where there were only five before to deal with the issue.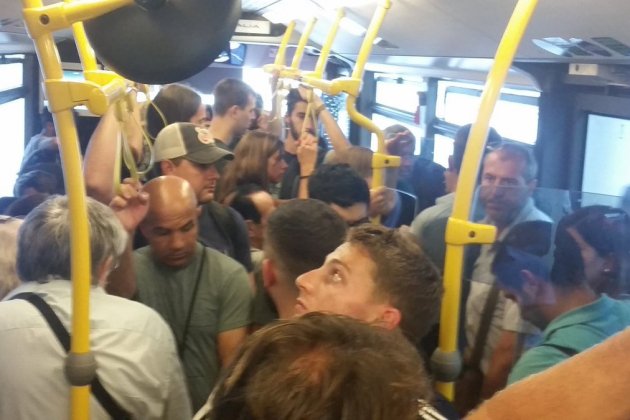 Last Sunday, after learning of the decision by the workers of Eulen, the security contractors, to go ahead with the total strike, the minister of Public Works and Transport, Íñigo de la Serna, announced that the presence of the Civil Guard in the airport would be reinforced and that the Spanish government would designate an arbitrator to bring an end the labour dispute with a binding decision.
This Wednesday the Spanish cabinet will meet to "to speed up the formalities" to carry out this compulsory arbitration. This decision was taken on Monday during a meeting of the monitoring commission attended by de la Serna, the Catalan minister for Territory and Sustainability, Josep Rull, and the deputy mayor of Barcelona, Jaume Collboni.