Around the world, the yellow ribbon symbolises all manner of things. In Hong Kong it's used by pro-democracy protesters, in New Zealand it's used for suicide awareness, internationally it's used to raise awareness of endometriosis. When it comes to Catalonia, you see it everywhere: worn by politicians and people in the street, hanging from the balconies of public and private buildings, painted on pavements and roads. But why?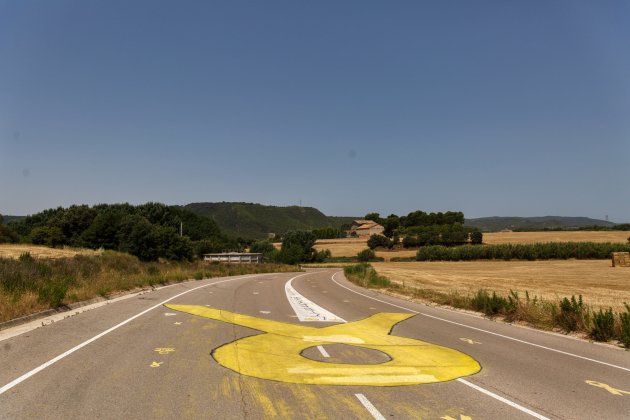 For the answer, we need to wind the clock back to shortly after the Catalan referendum on independence from Spain on 1st October 2017. On 16th October that year, a judge in Madrid sent civil society leaders Jordi Sànchez and Jordi Cuixart to prison without bail pending trial for their role in protests in the run-up to the vote. Over 12 months later, in February this year, they finally went on trial in Spain's Supreme Court. They had been in custody the whole time.
Sànchez and Cuixart stood trial for charges up to and including rebellion alongside nine members of the Catalan government from the time of the referendum, plus the then-speaker of the Catalan Parliament, Carme Forcadell. All except three of them have spent months in detention without bail, where they remain awaiting a verdict in the case. Many appeals for their release have been denied by the different judges who have been in charge of the case, citing fears they pose a flight risk and/or might reoffend if release.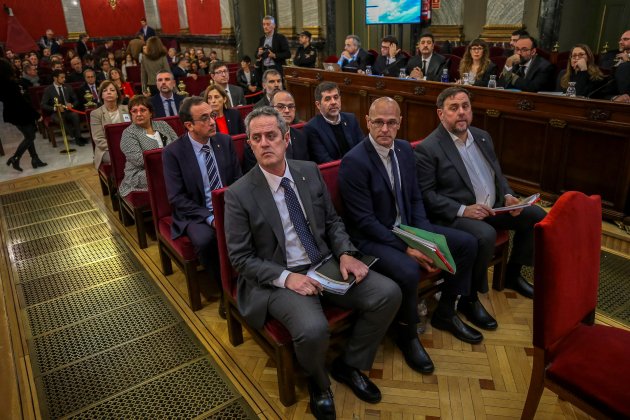 The day the politicians first appeared in court in Madrid and were sent into custody, some of their colleagues, including president Carles Puigdemont, went abroad instead. The Spanish courts would eventually drop the extradition warrants against them when a German court dismissed the charge of rebellion against the president.
For their supporters then, the pro-independence leaders are political prisoners and exiles who should be given their freedom back and have the charges against them dropped. That's what the yellow ribbon symbolises: a call for their release, a show of support for them.