Brussels has become one of the key locations in Catalan politics after president Puigdemont and part of the government have installed themselves there. Last Sunday, a large demonstration took place in the Belgian capital and now the pro-independence organisations ANC (Catalan National Assembly) and Òmnium Cultural have organised another, for 7th December, to coincide with the start of the election campaign.
In recent years, many Catalans have got used to going to Barcelona to attend demonstrations, but obviously, travelling to Brussels is another story. As such, El Nacional has put together a practical guide as to how to travel to Belgium with the routes, prices and best places to visit on the way.
How to get to Brussels by car?
One of the best (and cheapest) options is going by car. From Barcelona to Brussels there are three main routes, the quickest and shortest of which (1,346 km, 836 miles) goes via Paris and the A-75. Then there are two options via Lyon: one which turns north towards Reims on the A-31 (1,369 km, 851 miles) and another which goes through Luxembourg via the A-9 (1,404 km, 872 miles). All three routes have an approximate journey time of between 11 hours thirty minutes and 12 hours.
Using the consumption of an average vehicle, and the shortest routes, according to the calculations of the Via Michelin, the total cost there and back by car would be 323.40€ (£290, $381), of which 180€ (£161, $212) goes on tolls, a high amount, but one which might be reasonable if shared between four or five travellers.
For car journeys, especially for long distances like these, it's important to remember to stop every two hours to rest and to remember to stay hydrated and to keep the car at a good temperature. It's also important to remember the different speed limits: in France the maximum is 130 km/h (81 miles/h), whilst in Belgium the limit is the same as in Catalonia: 120 km/h (75 miles/h). This is especially important as Belgium and France are the countries with the most speed cameras in Europe.
How to get to Brussels by train?
Another option is to go by train. In this case, the journey is quicker: approximately 9 hours twenty minutes. You can go via SNCF, changing at Lyon or Paris. Either option leaves from Barcelona-Sants and arrives at Brussels Midi. This total cost there and back is over 400$ per person (£358, $471).
What about going by plane?
Going by air is the quickest option and also cheap. The price of flights to Brussels can vary a lot depending on when you travel: at 2pm this Tuesday, return tickets were available for less than 200€ (£179, $235), travelling there the day of the 7th itself.
The cheapest option (195$) was Lufthansa's flight departing Barcelona-El Prat airport at 6am, returning on the 8th at the same time. If you chose to be more prudent and arrive the day before, prices go up substantially to over 400€. In that case, the most economic choice was a Brussels Airlines flight for 429€ (£384, $506). The journey, however, is much shorter: only 2 hours 10 minutes, although you obviously have to add on time to get to the airport and through security.
As well as direct flights to Brussels, there's also an option of going to the nearby airports in Lille, just over the border in France, or to those in Bruges or Antwerp. These cities have rail links with Brussels all taking about an hour. Tuifly offer three flights a week to Bruges and Antwerp from Barcelona on Wednesdays, Fridays and Sundays.
What to visit?
The journey to Belgium can prove very long. If travelling by car, it's a good idea to take a break every two hours, which can become the perfect excuse for some quick sightseeing. Perpignan, Montpellier, Avignon, Lyon, Béziers and even Paris all could be good options.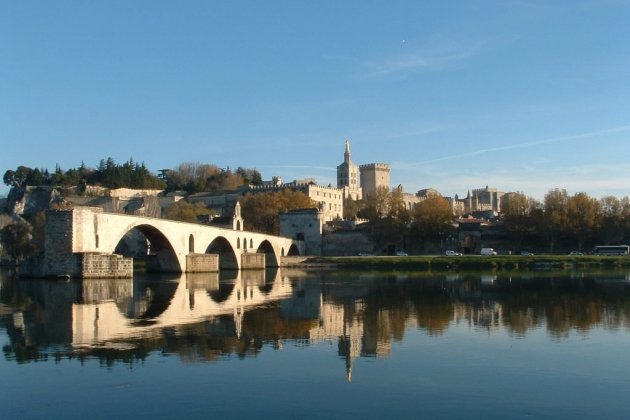 In Perpignan, visitors can see the Castillet, an old prison which today contains the Catalan Museum of the Arts, the Loge de mer and the castle of the Kings of Mallorca. In Montpellier you can explore the historic city centre and the Place de la Comédie. As for Avignon, the medieval bridge and city walls are unmissable, part of a UNESCO World Heritage Site.
In Lyon, a good choice could be a walk through the centre, with the Basilica of Notre-Dame de Fourvière and the nearby archaeological remains, some dating back to Roman times, being the city's main attractions. As for Béziers, the city is famous for its medieval remains, like its bridge and cathedral.