In the opening meeting of his campaign, on the night of December 4th, Xavier García Albiol said a mouthful. "And on election day," he shouted, "let's go get 'em!". It was a phrase that summed up the Catalan Popular Party candidate's essence as a politician: he is a hooligan with instinct. Behind a mock balcony that brought to mind the classic Spanish satirical comedy Welcome Mister Marshall, decorated with Spanish and Catalan flags, flanked by his female Catalan PP lieutenants Dolors Montserrat on the right and Andrea Levy on the left, there stood García Albiol. Yes, usually referred to by both his parental surnames: García (from his father, originally from Almeria, a street-cleaning truck driver) Albiol (from his Catalan mother, a hairdresser). The loudest football fan in politics.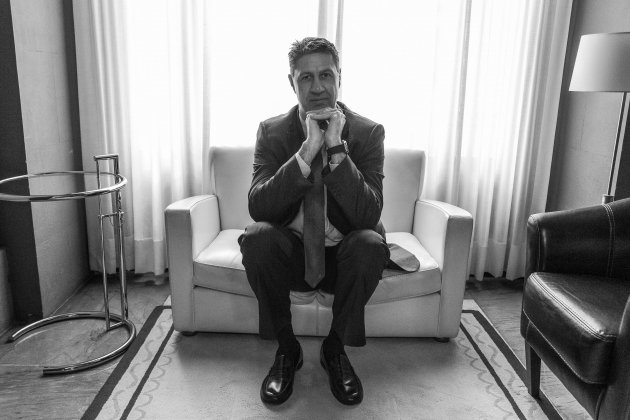 On the PP's own website, there is an audio recording reflecting the level of populism which he embraces unashamedly. García Albiol talks of an "army of men and women ready to get out onto the street, united, to win the match". This footballization of politics is the same impulse which leads him to cry "Let's go get 'em", echoing the chants with which many Spanish citizens farewelled their local Civil Guard and National Police officers as they departed for Catalonia to stop the referendum. Officers that García Albiol went to visit personally in their Catalonia accommodation, telling them they had the support of "the good Catalans, who are the ones that also feel Spanish" —the same "normal people" that he has said are absent from Catalan public television—, in spite of the baton blows received by his own neighbours. Well, leaving aside those of his own city of Badalona, as it might be important for them to vote for him again if he wants to win back the mayoralty he held between 2011 and 2015.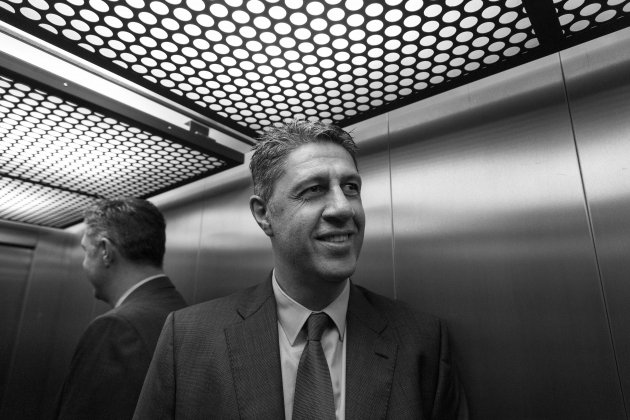 Because it is in his hometown of Badalona that García Albiol, 51 years old, has had his greatest political success, converting Catalonia's second largest city, next door to Barcelona, into a lepeniste experiment for the PP, until it came to an end in the 2015 municipal elections, when despite finishing first once again, he was outvoted by an alliance against him. His prodigious height (two metres) led him to play basketball at lower levels for the Penya, the successful local club, and in 1989, when he was only 22, he became an activist for the PP. At 24 he was already a town councillor and from then on politics has been his life, with episodes as grotesque as the punch he threw at a demonstrator in 2006 before a PP meeting in Martorell. But, in spite of this hooliganism, he has demonstrated a political instinct that has allowed him to survive for almost 30 years in the the difficult Catalan branch of this party where others have perished - names like Vidal-Quadras, Sánchez-Camacho, Montserrat Nebrera and Piqué. Although to be fair, he has only been in charge since March 2017 and it is the second time he has been a candidate for the Catalan presidency. The first time, with a resounding failure which the polls suggest he is going to repeat on December 21st, and which leads him to compete now with the Citizens party for the vote of the right.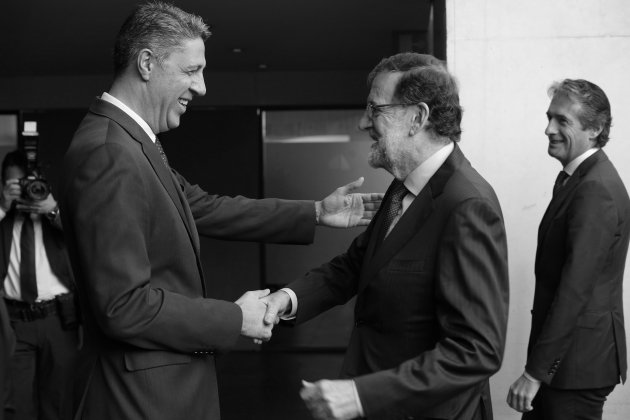 The candidate for the PP of article 155 —which he wanted to see imposed on Catalonia for two years— studied law without finishing his degree, but that has not given him too many problems. As a matter of fact, he is one of the wealthiest of the Catalan MPs from the last legislature. He has accumulated a million euros in the value of four homes (two in Badalona, one in Barcelona and one in Platja d'Aro), three garages, 3,000 euros in shares, 126,000 in pension plans and 120,000 in different accounts. Moreover, he has a Bavaria yacht, a Toyota Auris and administers the real estate agency Incendo S.L. His political opponents Guanyem Badalona have denounced that he earns a gross 12,844 euros a month, thanks to his three salaries: as a Catalan MP, as a town councillor and as a member of the Spanish senate.
He is father to 10-year-old twins, Sandro and Nadia, but it is not known how his partner Vanessa Carcasona reacted when he offered another of his recent quotable quotes, about the model of ballot box the Catalan government had ordered for the independence referendum: "My wife has one exactly the same for the dirty laundry". The thing is, though, this football fan longs to be the bad guy in the movie, when in fact he is just a pantomime villain, with a gift of the gab that somehow lets him get away with continually putting his foot in it.