Eighty-one years ago this week, the deadliest rail accident in Barcelona's history took place. On 11th February 1939, an out-of-control train rammed into another which was stopped at the station of Sarrià, causing the deaths of thirty-two people and serious injuries to a hundred and thirty others. The accident occurred when a train on the Ferrocarrils line heading into Barcelona from Les Planes station apparently experienced brake failure. Given the sharp descent of the route as it enters the city from Collserola, the train picked up great speed, jumped the points which had to send it on to a separate track and ended up colliding into the train stopped at the station.
The tragedy took place fifteen days after Franco's forces had marched into Barcelona (January 26, 1939) and the press of the time, completely controlled by the authorities of the dictatorial regime, was largely mute about the accident and the number of casualties. There was only a small reference tucked away on an inside page of one of the city's newspapers: "Railway accident causes several casualties". There is no other official information than that of hospital records. The censorship imposed by the occupying authorities responded to a fear that the Sarrià tragedy would tarnish the image of the Franco regime within the country and abroad, and the publication of further details was not authorized.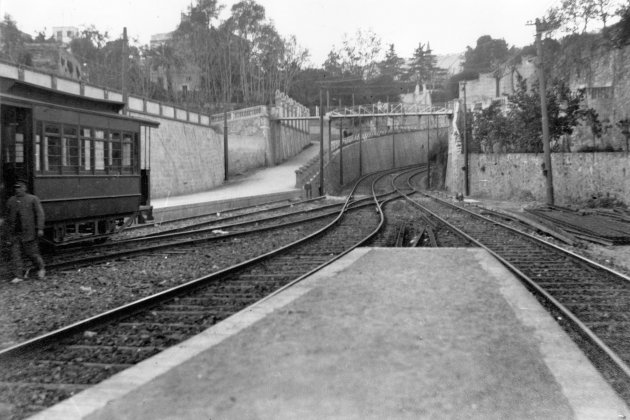 It took almost half a century for the details of that tragedy to emerge. In 1988, the historian Carles Salmerón Bosch, specialized in railway history and the promoter of the Transport Museum of Catalonia at Castellar de n'Hug (Berguedà), published El tren de Sarrià (Terminus). In that investigation, Salmerón explains that the most likely cause of the accident was the ideological purging of rail employees who were Catalan nationalists and Republicans, which meant that staff who were knowledgeable and experienced were replaced by others with clear "sympathy for the regime" despite having no background in the rail industry.