Núria Feliu, Catalan music icon, has died aged 80. In 2021 she suffered a stroke and subsequent medical complications that she was unable to overcome, according to her family. In recent years she continued, for as long as her health allowed her, to participate in all the collaborations that she was asked to do.
Last collaborations
Some of the last ones were Souvenirs (2013) with Catalan Group Els Catarres, La pols i l'era (2016) which she sang with radio host Òscar Dalmau while they rode a motorcycle, in a video clip that was part of the musical project commanded by Pau Guillamet (Guillamino) and Oriol de Balanzó. Two examples that show how Feliu crossed all generational boundaries and reached the public of all ages.
Debut with Els Quatre Gats
The Barcelona singer, born in the Sants neighbourhood, was an icon of Catalan culture. Núria Feliu i Mestres began her musical career at a very young age with the Canigó and Sants choirs. She has always been deeply attached to her neighbourhood, where she also began to stand out for her performances as a dramatic actor. Later, she was part of the Agrupación Dramática de Barcelona. In 1964 she made her debut as singer accompanied by the ensemble Els Quatre Gats, and since then she performed continuously and made numerous recordings.
The Catalan Encyclopaedia has collected her career alongside other great names of Catalan culture: "In 1965 she released her first two albums, the singles Anirem tots cap al cel and Gent, Catalan versions of American songs (except for one), which made her one of the few members of the Nova Cançó (an artistic movement that promoted Catalan music in Francoist Spain) who sang songs not composed by herself. In 1966 she began a fruitful collaboration with Tete Montoliu, and together they recorded an LP with Erich Peter, Billy Brooks and Booker Ervin. In 1997 a compilation album was released under the title Tete Montoliu-Núria Feliu, 1965-1990".
She also stood out for being a great all-rounder. A referent of the Nova Cançó, mixing styles such as jazz, she interpreted boleros and cuplés (a popular risqué Spanish cabaret song style), as well as popular Catalan songs, pieces from American musicals and versions of Catalan poets. Since 1991 her appearances on stage were sporadic, and in January 2005 she announced she would stop performing live. Her last publication was in 2016 with her memoirs Días y recuerdos de infancia and in 2020 she received the Enderrock award of honour for her trajectory.
Political legacy
Feliu was known for her clear, direct and unabashed language in interviews. In recent times, she also made a political statement on the October 1st referendum and independence. Elisenda Paluzie, former president of major Catalan pro-independence civil society group Assemblea Nacional Catalana (ANC), recalled it with a tweet: "13 years ago, Núria Feliu was one of the few artists who accompanied us in the Ten Thousand demonstration in Brussels. It is the first political memory I have. The music, her records with Tete Montoliu at my parents' house. Thank you for everything!".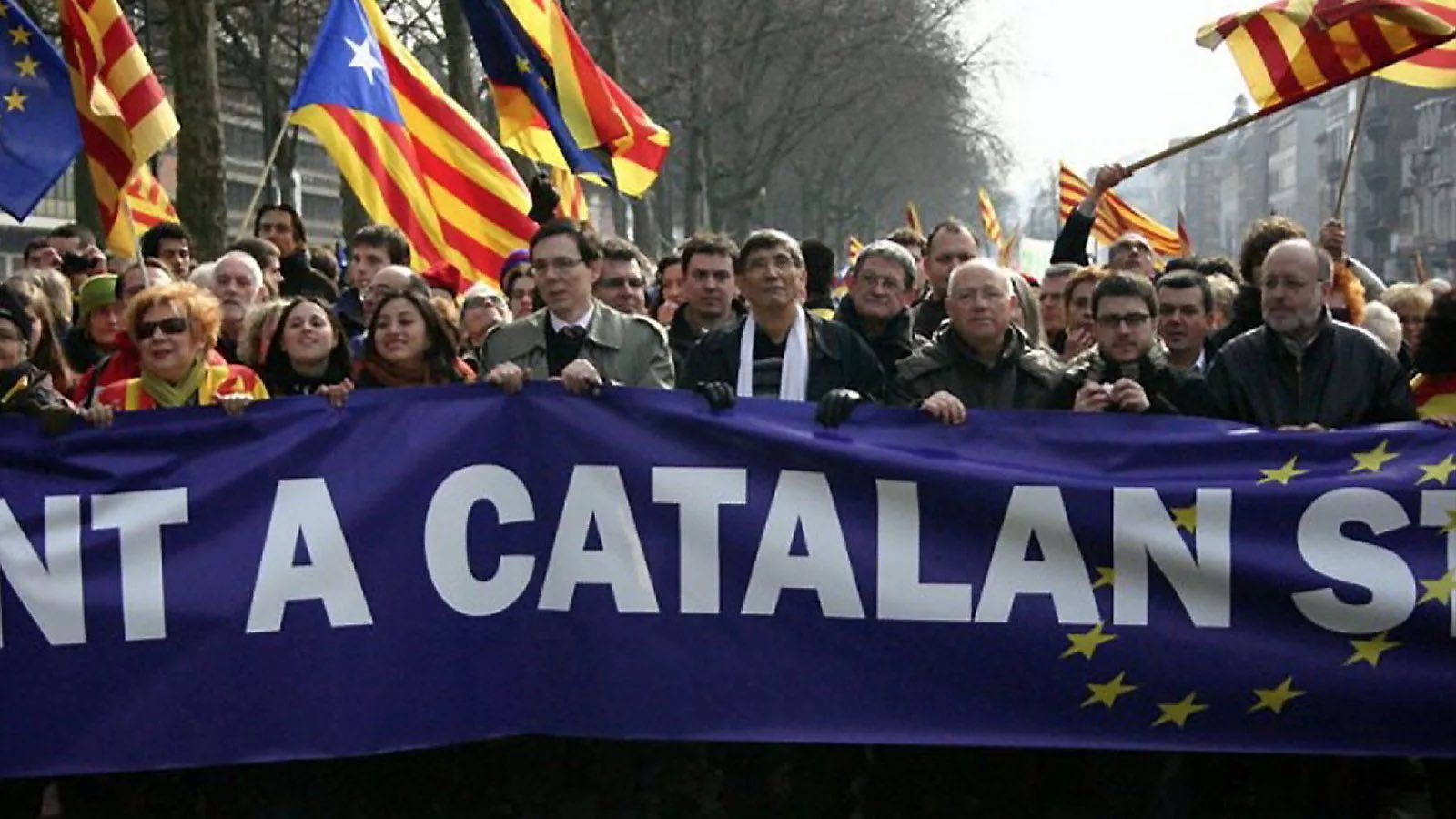 Another former ANC president, Jordi Sànchez, also highlighted this: "Thank you for all did for our culture and country. Thank you for always being there. You never said 'no' to all the requests to add your voice and your person to defend the Catalan language and the freedom of the country. RIP, dear Núria Feliu". In fact, in the 2020 Diada de Catalunya, she was the first speaker in a pro-independence act organized in the Sants neighbourhood: "No passareu i si passeu, serà damunt d'un clap de cendra. Les nostres vides les prendreu, però no el nostre esperit. [You will not pass, and if you do, it will be over a heap of ashes. You will take our lives, but never our spirit] she recited, recalling the poem La cançó dels invadits [The song of the invaded], also known as No pasarán! [They shall not pass] by Apel-les Mestres.
Condolences pour in
As soon as the sad news broke out, multiple condolences were shared through social networks, from organizations to people from the world of culture or politics, among others. The most representative entities of Catalonia stand out, the first being the Academy of Catalan Music, which wrote: "From the Academy we want to express our sincere condolences to the family and friends of Núria Feliu, an icon and essential voice of our music and culture in the last decades. Thank you for everything and rest in peace". The Catalan ministry of Culture also released a statement: "Núria Feliu has left us, an undisputed icon of our country. Total artist, defender of popular culture and key figure for the recovery of the Catalan musical heritage. Catalonia mourns your loss today. Our condolences to family and friends". Plataforma per la Lengua: "We regret the death of Núria Feliu, an essential figure in Catalan music. We would like to express our gratitude for her involvement in the fight for the promotion of our language, as well as our condolences to family and friends".
Òmnium Cultural: "Today is a very sad day. We will miss you, Núria Feliu; actress and singer, Santsenca ambassador and world-famous Catalan. Rest in peace". The FNEC, National Federation of Students of Catalonia: "Núria Feliu has left us, a national icon of commitment to language, music and freedom of our country. Catalonia will miss you". One of the videos that is being shared the most by anonymous users on social networks is the singer's participation in the legendary TV series Les Teresines in which she was the guest of honour of the Gràcia festivities in a televised chapter on TV3.
Serem al balcó, Núria.
DEP 🌹 pic.twitter.com/bxVhKPxtuU

— Teresinologia (@teresinologia) July 22, 2022