If the IMF has forecast an 8% fall in Spain's GDP, what does that mean for Catalonia? Joan Canadell, president of Barcelona's Chamber of Commerce, doesn't mince his words: "It's likely to be even worse here", he says, due to the importance in Catalonia of hard-hit sectors like tourism. However, in our Àgora ElNacional videoconference with Canadell, he also explained how the Chamber of Commerce is working to try and save Catalan companies, "one by one", with a campaign which they're calling Que cap empresa tanqui - "Let no company close down". Continuing from part one of the interview, the business leader also responded to El Nacional readers' questions on the importance of the ERTO temporary lay off schemes and the proposal for a universal basic income. And he reflected on the implications of a government approach that responds to a health emergency by bringing in military leaders as spokespeople.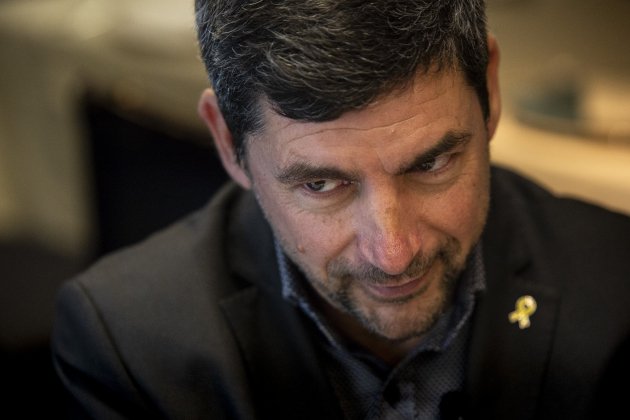 The IMF and the Bank of Spain are talking about figures of 8% fall in GDP and over 20% unemployed in Spain. Will it be as tough as that in Catalonia? 
Yes, it will. When you think that the leading tourism pole in Spain is Catalonia, and tourism is one of the sectors that will be hit worst, we hope it won't be hit 100%, we'll do all we can to ensure that there is a certain tourism activity this summer, even if it's domestic, but undoubtedly the level will drop badly. Therefore, from tourism alone, we'll be hit far worse than Madrid, Andalusia or other communities.
We're also the biggest exporter in the Spanish state, so if those exports are products to countries which still won't be taking them, then that will also affect us worse. In services, we'll be better off. But overall, we could affected worse than the Spanish average, that's logical. When there is a crisis, in Spain, Catalonia is one of the worst affected - and one of the first to recover.
You've already spoken about work you are doing aimed at different sectors. What can the Chamber of Commerce and Catalan institutions really do to help specific companies? We have several questions asking about this.
From the first day, we set up a channel, of initial response to calls about specific situations ... where we said "tell us what is happening to you, what is the problem affecting your business? Based on this we have a team of a hundred volunteer senior consultants, who, one by one, are calling each of these companies, a very personalized service - and people value that.
"Let no company close down" ... we have to make this phrase our guiding motto. I know it is impossible, but the goal must be this, to save the maximum number of companies. 
That was the first thing, then after a few days, we decided to put this in a framework. The three business chambers of Catalonia launched a program, which is called Que cap empresa tanqui - "Let no company close down" ... that is, we need to do everything possible so that no company to close, and we have to make this phrase our guiding motto, I know it is impossible, but the goal must be this, to save the maximum number of companies. We've spoken to president Torra, who looks on very positively, and we must do so as widely as possible.
During the state of alarm, it is not possible to start bankruptcy proceedings, and there are two months to file for bankruptcy, but when that time comes, we need to start looking for alternatives, as a country, the chambers want to be present as a country, to ensure that no company closes up. And here we can see things as important as creating a national fund ... to help companies, capitalized privately in part but also publicly if possible, to try to save all the companies that can. And looking for ways so that those that are not in a position to keep going but that can sell the business to another company who takes over and thus does not close down the activity, and not put so many people out of work. Looking at this kind of thing will become more and more important, but we have to do it by companies, one by one.
We're also working by sectors, with the different needs of each and what we can do to help, as I explained before. But "let no company close down" is the most important campaign we have right now, to save as many companies as possible.
From the Spanish government, it is seen that the temporary layoff schemes, the ERTOs, which give workers an unemployment benefit temporarily, are the best tool to avoid the definitive closure of companies. Does the Chamber of Commerce see it that way?
We've always said that the ERTOs are the best solution we have, and we value them highly. If you have no business activity, keep people receiving wages until at the end you finally analyze it. So we find that a good response. 
But we are concerned, that most have been granted through positive administrative silence. That could means that in a few years - up to 4 years - the tax department could inspect, and decide differently on whether the ERTO was justified. There are ERTOs where the situation is open to interpretation, and this lack of judicial clarity could be very harsh, they would have to repay the wages and a fine as well. But it seems they are looking into this.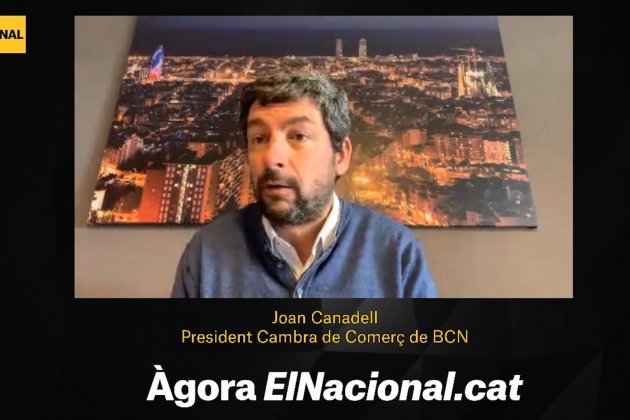 Next question: what do you think of the minimum basic income that the Spanish government wants to implement and do you think will really be carried out?
A universal minimum income for people who are really suffering and who do not have the resources or the possibility to get them, is logical. What we don't want is a universal minimum income that the state cannot pay, or, as happens in some sectors, one that encourages people not to work, so we must be careful, a family that is having a hard time, with children, can't make ends meet and cannot afford the basics, of courser we agree with that. We do however need to make sure that this doesn't serve to further promote a shadow economy, for example. That's the challenge. As an idea it is good, but it has to be done right.
Do you think that in the end the Spanish government will carry it through?
I think so, what I don't know is the scope, how far it will go. Since they are communicating this, they will probably do it. But it is different to create a measure of this type that is applicable to, say, 10,000 people, or one that is applicable to 10 million. We'll see.
Another reader asks: Do you have the perception that the political and economic powers (both in Catalonia and Spain) are aware of the magnitude of what is happening and that many things will have to be reformed if society is not to fall apart? Or do they think that everything can remain the same?
I think everyone is aware that things need to change, I am convinced that in part we saw this change coming. What I'm not clear on is whether the response will be the right one. For example, in a crisis, when you put the army out in front instead of putting scientific experts in front you are demonstrating what strategy you are following. 
If we have unemployment over 20% percent, then obviously we will see a very significant social crisis. How will the state overcome this social crisis, with the army? 
Therefore, if it now turns out that this opens a new scenario, with unemployment of around 20% percent, in a state that has no margin to cope with a 20% joblessness, and pensions which it could no longer afford to pay before the crisis, then obviously we will see a very significant social crisis. How will the state overcome this social crisis, with the army? Or with policies that are really appropriate? If you see what has happened in the health crisis, they've brought in the army, then why not? They are likely to bring the army back in.
I mean, what they are trying to do is not to take action to allow people to live peacefully, but rather to impose a repression so that no one goes out on the street to complain more than they should. We hear now they are preparing a law on fake news. But this is not just now, the Spanish state always responds that way. Spain is one of the least democratic countries in Europe. So if these are the kind of measures they take, it will be hard, no doubt.
Do you have any final message that you'd like to give to business people?
I'd like to give everyone a message of encouragement. For those who have had a loss or a serious problem in the family, all our condolences. But encouragement to everyone, and here we have to think that Catalans have suffered a lot of crises in our history and we've always ended up coming through them, we are people who struggle, we are creative, we have initiative, we have to recover that Catalan spirit, perhaps in recent years we've relaxed. We have to put ourselves back on the cutting edge, we have to recover our economy and take the opportunity to make that change of model we need and come out even stronger. And, yes, look at what is happening now in Denmark, the Netherlands, Austria and make a comparison: we're convinced we'd come out much better in an independent state.
Part One of the interview is here. Below, the entire videoconferenced interview in Catalan: